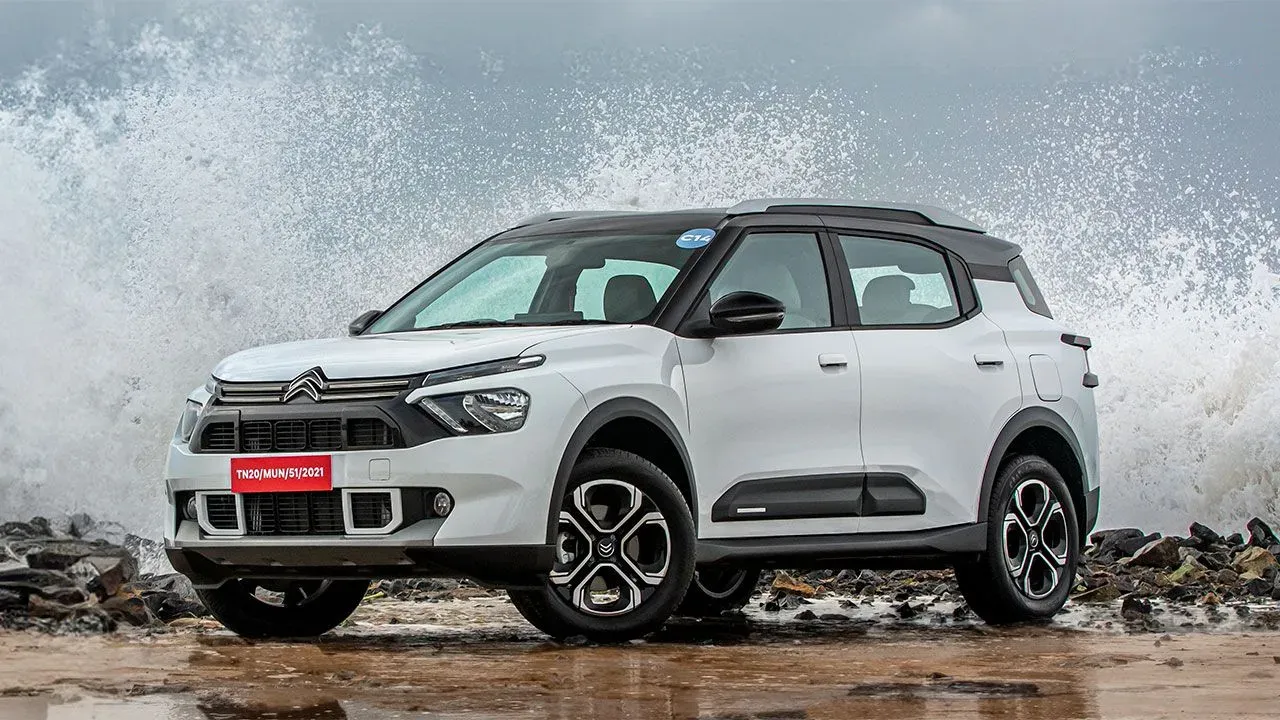 The Citroen C3 Aircross is a small SUV that offers a unique blend of French design flair and family-friendly versatility. With its distinctive looks, spacious interior, and range of personalization options, it has become a popular choice among those looking for a practical and stylish vehicle. In this article, we will explore the features, performance, and overall experience of the Citroen C3 Aircross.
About the Citroen C3 Aircross
The Citroen C3 Aircross is a small SUV that belongs to the crossover class. It replaced the C3 Picasso and offers as much space inside as its predecessor, making it a practical choice for those who prioritize functionality. Built on the same platform as the C3 supermini, the C3 Aircross shares its running gear and level of personalization options.
The exterior of the C3 Aircross features a funky and beefy design, with a wide grille, slim headlights, and optional contrasting roof colors. The interior is characterized by its distinctive and family-friendly touches, with a redesigned center console and cubbies for improved storage. The facelift in 2021 also introduced a more practical cabin and a new infotainment system.
Driving Experience and Performance
When it comes to driving, the Citroen C3 Aircross offers relaxed cruising ability and promising fuel efficiency. It is available with a range of petrol and diesel engines, including the 1.2-litre PureTech petrol engine with two power outputs of 109bhp and 129bhp. The 1.5-litre BlueHDi diesel engine produces 109bhp. The C3 Aircross is not designed for serious off-roading, but it does offer the Grip Control system as an option for better traction on different surfaces.
The C3 Aircross's driving experience is characterized by decent ride comfort, although it can be a bit jarring over sharp road imperfections. It shows resistance to pronounced body roll and has direct steering, making it easy to maneuver. While it may not offer a thrilling driving experience, it provides predictable and consistent handling.
Fuel Efficiency and Running Costs
The Citroen C3 Aircross offers solid fuel efficiency and low CO2 emissions. The most economical option is the BlueHDi 110 diesel engine, which returns up to 67.2mpg on the WLTP combined cycle and emits just 128g/km of CO2. The petrol engines, especially the PureTech three-cylinder engine, also offer respectable fuel economy figures. The 109bhp petrol engine has an official combined economy figure of 54.4mpg with CO2 emissions starting from 134g/km.
In terms of insurance groups, the C3 Aircross falls in groups 14-18 for petrol-powered versions and group 15 for diesel models. This means that insurance premiums should not be too expensive for this small SUV. Additionally, Citroen offers fixed-price service plans for the C3 Aircross, starting from around £19 per month, making it more affordable in terms of maintenance costs.
Interior Design and Technology
The interior of the Citroen C3 Aircross is characterized by smart design and the ability for personalization. It offers plenty of room for both front and rear occupants, with comfortable and supportive seats. The rear cabin provides enough space for two adults, and the rear seats can be individually slid to increase the boot capacity. The boot itself is spacious, offering 410 litres of storage with the seats pushed back and up to 1,289 litres with the seats folded down.
The infotainment system in the C3 Aircross, while visually attractive, can be a bit fiddly to use. The menu layouts are not intuitive, and the screen can be unresponsive at times. However, the built-in navigation system includes Real Time Traffic and comes with a three-year subscription to live traffic, weather, and fuel price data. Apple CarPlay and Android Auto are also standard-fit on all C3 Aircross models, providing seamless smartphone integration.
Safety and Reliability
When it comes to safety, the Citroen C3 Aircross received a five-star rating from Euro NCAP in 2017. It scored well in adult and child occupant protection, as well as pedestrian safety. However, autonomous emergency braking (AEB) is only available as an option on higher-spec models. The C3 Aircross comes equipped with electronic stability control, lane departure warning, traffic sign recognition, and tyre pressure monitors as standard.
In terms of reliability, the Citroen C3 Aircross benefits from shared parts and proven platforms within the Stellantis group. The components used in this small SUV have been tried and tested in other Citroen and Peugeot models, ensuring reliability and durability. While the C3 Aircross may not hold its value as well as some of its competitors, its lower initial price means that it can lose less money overall.
Warranty and Servicing
The Citroen C3 Aircross comes with a standard warranty of two years of unlimited-mileage manufacturer warranty cover. The third year of warranty has a limit of 60,000 miles. While this warranty is in line with industry standards, some competitors, such as Hyundai and Kia, offer longer warranties of five to seven years. Citroen also offers fixed-price service plans for the C3 Aircross, starting from around £19 per month, providing peace of mind when it comes to servicing costs.
Conclusion
The Citroen C3 Aircross is a small SUV that stands out from its competitors with its quirky design, spacious interior, and practicality. It offers a comfortable and relaxed driving experience, decent fuel efficiency, and a range of personalization options. While its infotainment system may not be the most user-friendly, it provides essential features such as navigation and smartphone integration. With its solid safety ratings and proven reliability, the C3 Aircross is a compelling option for those looking for a unique and family-friendly small SUV.