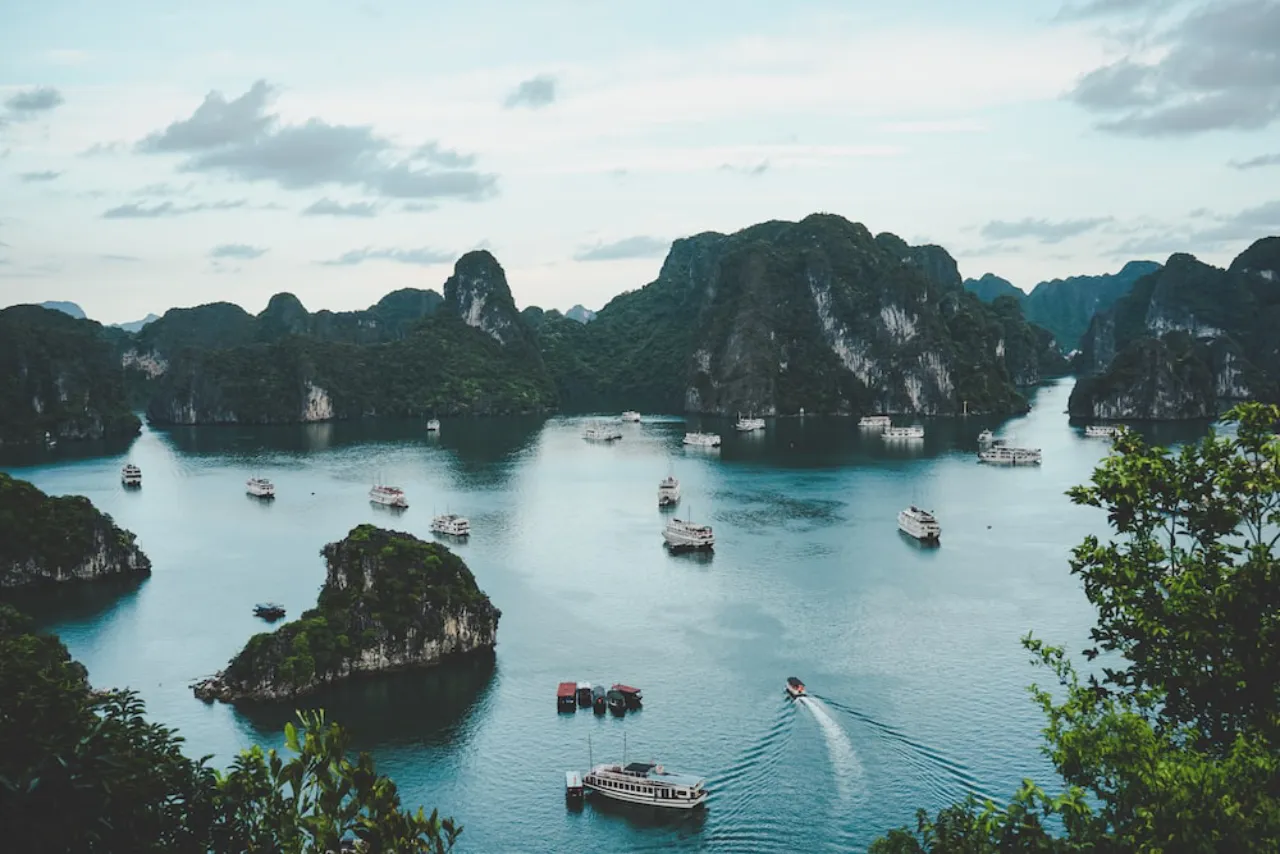 Vietnam, a captivating country in Southeast Asia, offers a diverse range of experiences for travelers. From stunning natural landscapes to rich cultural heritage, Vietnam has something to offer to every type of traveler. Whether you are seeking adventure, relaxation, or cultural immersion, this country has it all. With its friendly locals, delicious cuisine, and affordable prices, Vietnam has become a top choice for tourists from all around the world. In this article, we will take you on a virtual journey through Vietnam's top 10 tourist places, showcasing the beauty and charm that awaits you in this incredible country.
Why Vietnam is a top choice for travelers
There are several reasons why Vietnam has emerged as a favorite destination for travelers. Firstly, the country boasts a magnificent blend of natural wonders, from the awe-inspiring limestone karsts of Ha Long Bay to the picturesque rice terraces of Sapa. The diverse landscapes provide endless opportunities for outdoor activities such as trekking, cycling, and kayaking.
Secondly, Vietnam's rich history and culture are evident in its ancient temples, historic sites, and traditional festivals. The country has a fascinating mix of influences, with traces of Chinese, French, and Khmer cultures. Exploring the vibrant streets of Hanoi's Old Quarter or wandering through the narrow alleys of Hoi An's ancient town will transport you back in time.
Lastly, Vietnam's culinary scene is renowned worldwide. From the fragrant street food stalls to the elegant fine-dining restaurants, Vietnamese cuisine is a delightful fusion of flavors and textures. Don't miss the chance to savor a bowl of steaming pho or indulge in fresh seafood dishes along the coast.
Top 10 tourist places in Vietnam

Ha Long Bay: A UNESCO World Heritage Site
Ha Long Bay, located in the Gulf of Tonkin, is a breathtaking natural wonder that should not be missed. With its emerald-green waters and thousands of limestone islands and caves, Ha Long Bay is a paradise for nature lovers. Take a cruise through the bay, explore the hidden caves, and witness the stunning sunset over the water. Ha Long Bay is a UNESCO World Heritage Site and has been recognized as one of the New Seven Wonders of the World.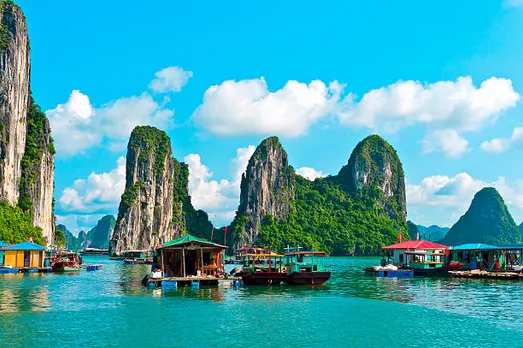 Hoi An: The charming ancient town
Hoi An is a charming ancient town that will transport you back in time. Known for its well-preserved architecture, colorful lanterns, and bustling markets, Hoi An is a delight to explore. Take a leisurely stroll along the Thu Bon River, visit the Japanese Covered Bridge, and immerse yourself in the vibrant atmosphere of the night market. Hoi An is also famous for its tailors, where you can have custom-made clothing created within hours.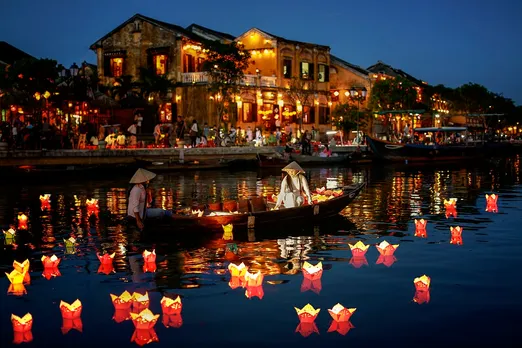 Ho Chi Minh City: The bustling metropolis
Formerly known as Saigon, Ho Chi Minh City is the largest city in Vietnam and a vibrant metropolis that never sleeps. The city is a perfect blend of modern skyscrapers, historic landmarks, and bustling markets. Visit the iconic Reunification Palace, explore the historic Cu Chi Tunnels, and indulge in the vibrant street food scene. Don't forget to experience the chaotic energy of the Ben Thanh Market, where you can find everything from local handicrafts to delicious street food.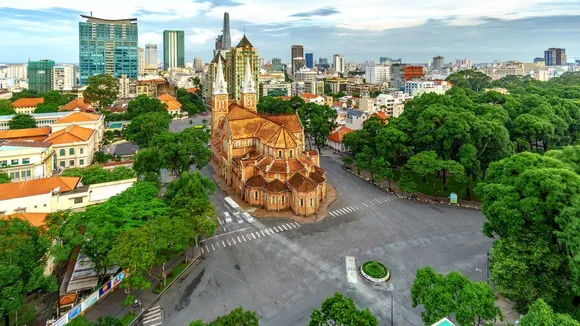 Nha Trang: The beach paradise
Nestled along the stunning coastline of Central Vietnam, Nha Trang is a beach paradise that offers sun, sand, and relaxation. With its crystal-clear waters and pristine white sand beaches, Nha Trang is a haven for beach lovers and water sports enthusiasts. Explore the colorful coral reefs through snorkeling or scuba diving, take a boat trip to the nearby islands, or simply unwind on the beach and soak up the tropical vibes.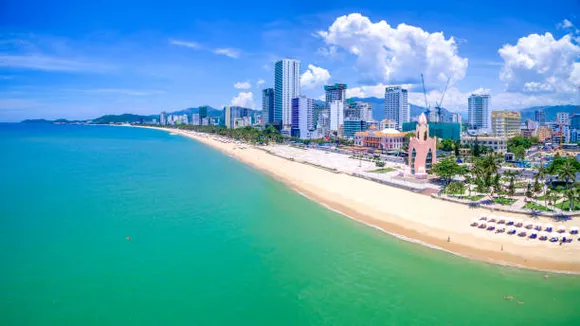 Da Nang: The gateway to central Vietnam
Da Nang, located along the central coast of Vietnam, is often referred to as the gateway to central Vietnam. This rapidly developing city offers a mix of natural beauty and modern attractions. Visit the iconic Dragon Bridge, which breathes fire and water every weekend, explore the stunning Marble Mountains, or relax on the golden sands of My Khe Beach. Da Nang is also home to the famous Golden Bridge, a stunning architectural marvel that appears to be held up by giant stone hands.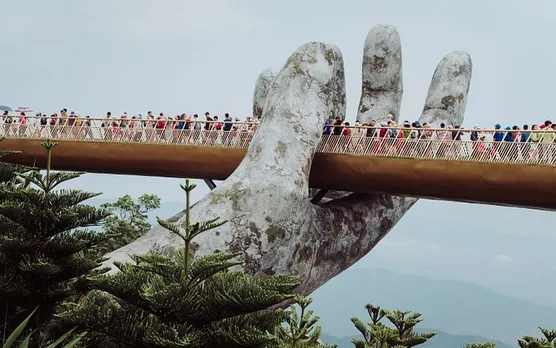 Hue: The imperial city
Hue, the former imperial capital of Vietnam, is a city steeped in history and culture. Explore the majestic Imperial City, visit the ancient tombs of the Nguyen Emperors, and take a boat ride along the Perfume River. Hue is also known for its delicious cuisine, with dishes such as bun bo Hue (spicy beef noodle soup) and banh khoai (Hue-style pancake) being local specialties.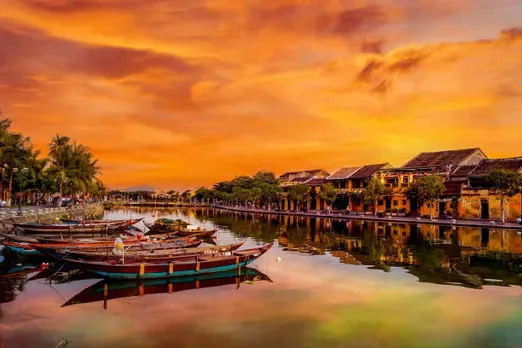 Sapa: The mountainous beauty
Nestled in the Hoang Lien Son Mountains of northwest Vietnam, Sapa is a mountainous region known for its breathtaking landscapes and vibrant hill tribes. Trek through terraced rice fields, visit local villages, and immerse yourself in the unique cultures of the ethnic minority groups such as the Hmong and Dao. Sapa is also home to Mount Fansipan, the highest peak in Indochina, offering stunning panoramic views for those who are up for the challenge.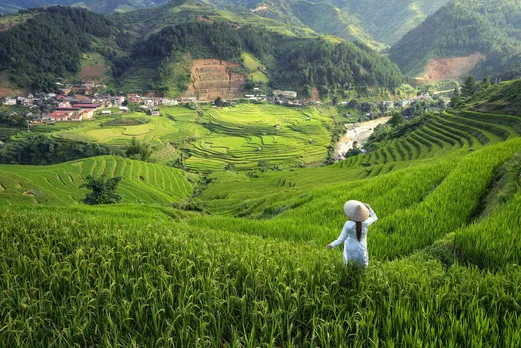 Mekong Delta: The river of life
The Mekong Delta, often referred to as the "rice bowl" of Vietnam, is a vast network of rivers, canals, and fertile rice fields. Take a boat trip along the Mekong River, explore the floating markets, and witness the daily life of the locals. Don't miss the chance to sample fresh tropical fruits and indulge in the flavors of the region.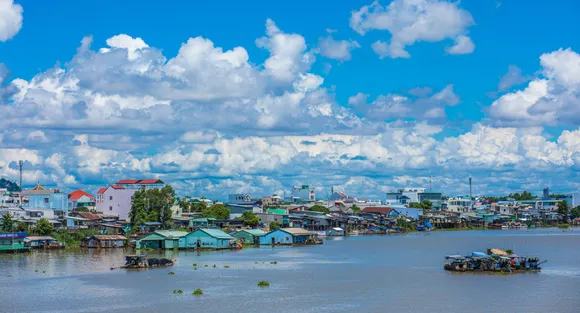 Phu Quoc: The tropical island getaway
Phu Quoc, the largest island in Vietnam, is a tropical paradise that offers pristine beaches, lush forests, and vibrant coral reefs. Relax on the white sand beaches, explore the national parks, and snorkel or dive in the crystal-clear waters. Phu Quoc is also famous for its production of high-quality fish sauce, which you can learn about through a visit to a local fish sauce factory.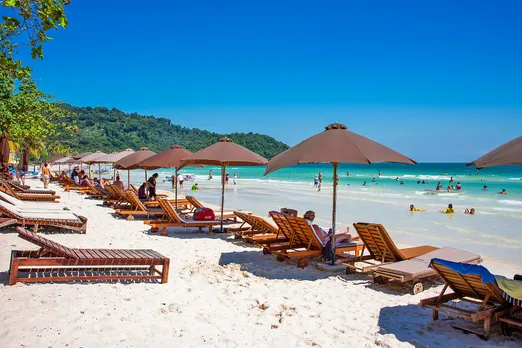 Tips for traveling in Vietnam
Visa requirements: Make sure to check the visa requirements for your country before traveling to Vietnam. Some nationalities may require a visa in advance, while others are eligible for visa-free entry.

Currency and money: The official currency of Vietnam is the Vietnamese Dong (VND). It is advisable to carry a mix of cash and cards, as not all places accept credit cards. ATMs are widely available in major cities and tourist areas.

Weather and seasons: Vietnam has a tropical climate, with varying weather patterns throughout the year. It is best to check the weather conditions and plan your visit accordingly. The peak tourist season is from November to April, when the weather is generally dry and pleasant.

Transportation: Vietnam has a well-developed transportation system, including domestic flights, trains, buses, and taxis. It is advisable to book transportation in advance, especially during peak tourist seasons.

Respect local customs: Vietnam is a country with strong cultural traditions. It is important to respect local customs and traditions, such as dressing modestly when visiting temples or pagodas, removing your shoes before entering someone's home, and asking for permission before taking photographs of locals.
Conclusion: Why Vietnam should be on your travel bucket list
Vietnam offers a remarkable blend of natural beauty, rich history, and vibrant culture that will leave you with unforgettable memories. From the breathtaking landscapes of Ha Long Bay to the charming ancient town of Hoi An, each destination in Vietnam has its own unique charm. Whether you are seeking adventure, relaxation, or cultural immersion, Vietnam has it all. So, why wait? Embark on an adventure and explore Vietnam's top 10 tourist places for an unforgettable experience.