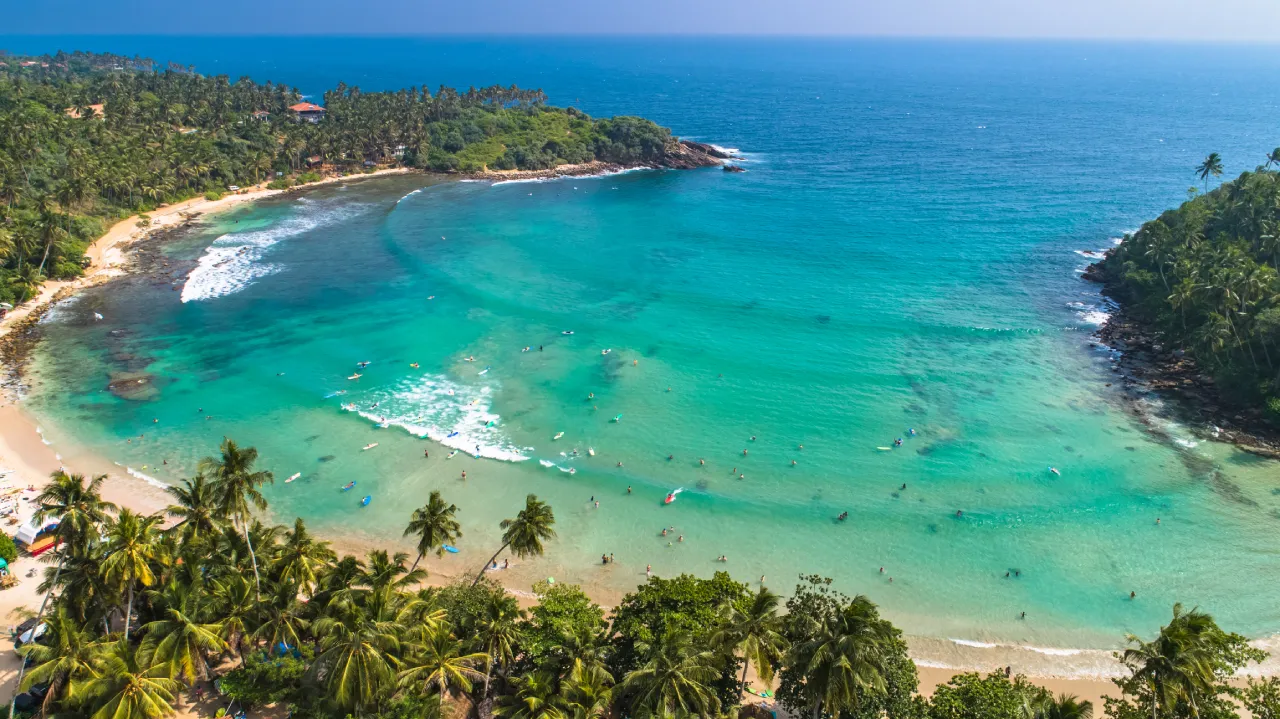 Sri Lanka, also known as the "Pearl of the Indian Ocean," is a tropical paradise that offers a diverse range of attractions for travelers. From pristine beaches to ancient ruins and lush green tea plantations, this small island nation has something for everyone. In this article, I will take you on a journey through Sri Lanka's top 10 tourist places, showcasing the best that this country has to offer.
Importance of tourism in Sri Lanka
Tourism plays a vital role in Sri Lanka's economy, contributing significantly to its GDP and providing employment opportunities for thousands of people. The country's stunning natural beauty, rich cultural heritage, and warm hospitality make it an attractive destination for travelers from all around the world. With a growing number of tourists visiting each year, the tourism industry has become a driving force for economic development in Sri Lanka.
Top 10 tourist places in Sri Lanka



Sigiriya - The Lion Rock Fortress
One of the most iconic landmarks in Sri Lanka, Sigiriya is an ancient rock fortress situated in the central part of the country. Built in the 5th century by King Kashyapa, this UNESCO World Heritage Site offers breathtaking views of the surrounding landscape from its summit. As you ascend the rock, you will encounter stunning frescoes, a beautiful water garden, and the famous lion paw entrance. Sigiriya is a must-visit for history enthusiasts and nature lovers alike.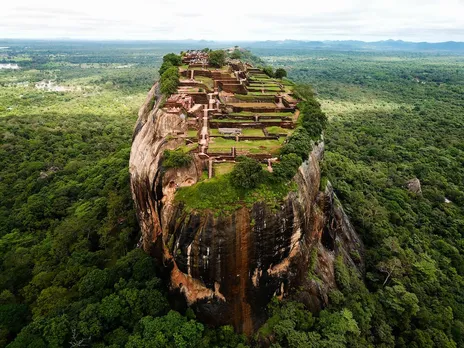 Ella - The scenic hill station
Nestled in the misty mountains of Sri Lanka, Ella is a picturesque hill station that will leave you spellbound. Surrounded by tea plantations and cascading waterfalls, this charming town offers breathtaking views at every turn. Hike up to Little Adam's Peak for panoramic vistas, visit the famous Nine Arch Bridge, or simply relax and enjoy the cool climate. Ella is the perfect destination for those seeking tranquility and natural beauty.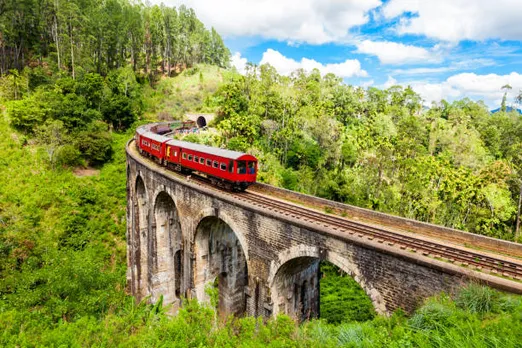 Yala National Park - A wildlife haven
For wildlife enthusiasts, Yala National Park is a dream come true. Located in the southeastern part of Sri Lanka, this national park is home to a wide variety of animals, including elephants, leopards, sloth bears, and over 200 species of birds. Embark on a thrilling safari and witness these magnificent creatures in their natural habitat. Yala National Park is a paradise for nature lovers and offers a unique experience that should not be missed.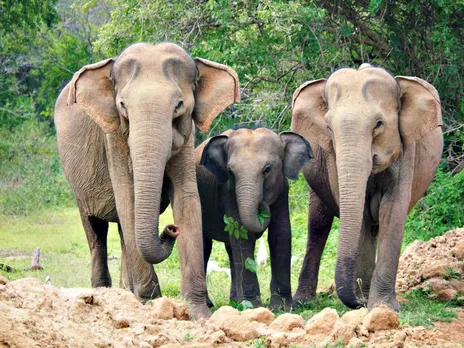 Galle - A historic coastal city
Galle is a historic coastal city that showcases the colonial charm of Sri Lanka. The UNESCO World Heritage-listed Galle Fort is the highlight of this town, with its narrow cobblestone streets, Dutch colonial buildings, and stunning ocean views. Explore the fort's ramparts, visit the Galle Lighthouse, and immerse yourself in the vibrant atmosphere of the bustling markets. Galle is a delightful blend of history, culture, and natural beauty.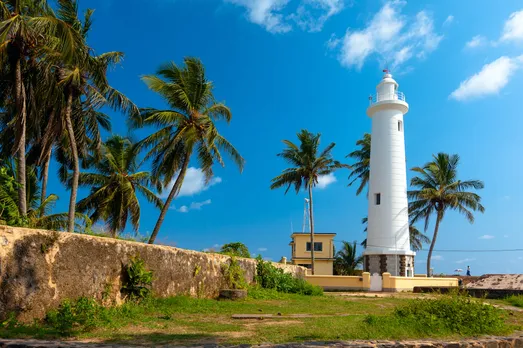 Nuwara Eliya - The tea country
Known as the "Little England" of Sri Lanka, Nuwara Eliya is a captivating town nestled in the heart of the country's tea-growing region. Surrounded by rolling green hills and tea estates, this charming town offers a glimpse into colonial-era architecture and a chance to savor some of the finest Ceylon tea. Take a leisurely stroll through the tea gardens, visit a tea factory to learn about the tea-making process, and enjoy the cool climate that Nuwara Eliya has to offer.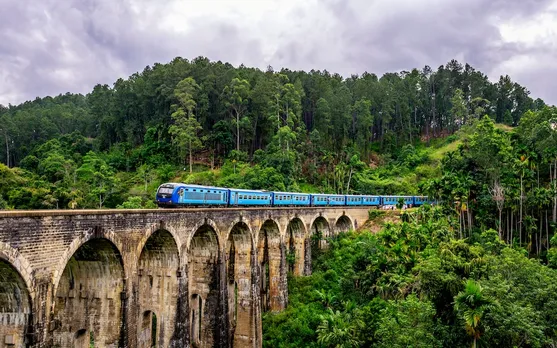 Kandy - The cultural capital
Kandy, the cultural capital of Sri Lanka, is a city that exudes charm and spirituality. Home to the sacred Temple of the Tooth Relic, this UNESCO World Heritage Site is a pilgrimage site for Buddhists from all over the world. Experience a traditional Kandyan dance performance, stroll around the serene Kandy Lake, and visit the Royal Botanical Gardens to witness the rich flora of the region. Kandy is a melting pot of culture, history, and religious significance.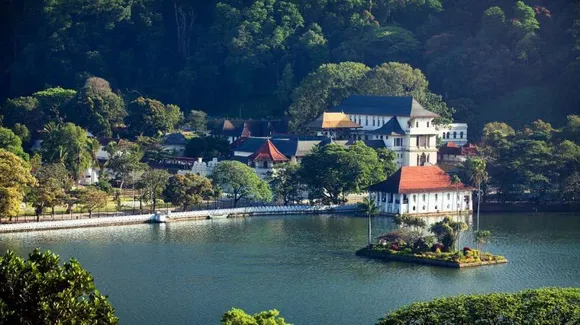 Mirissa - The beach paradise
If you're looking for sun, sand, and turquoise waters, look no further than Mirissa. This coastal town is renowned for its pristine beaches, vibrant nightlife, and opportunities for whale watching. Relax on the golden sands, try your hand at surfing, or embark on a thrilling boat ride to catch a glimpse of majestic whales in the open ocean. Mirissa is a beach lover's paradise and offers a perfect tropical getaway.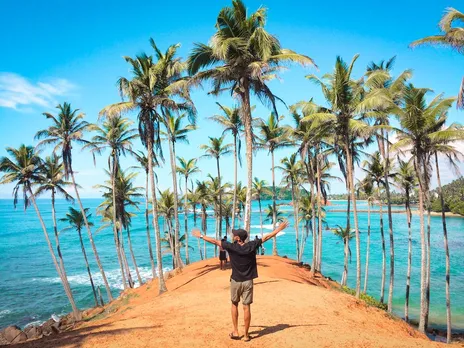 Polonnaruwa - An ancient city
Step back in time and explore the ancient city of Polonnaruwa, another UNESCO World Heritage Site in Sri Lanka. This archaeological treasure trove is home to well-preserved ruins of palaces, temples, and statues dating back to the 11th century. Rent a bicycle and cycle through the ancient city, marvel at the intricate stone carvings of the Gal Vihara, and visit the archaeological museum to learn more about the rich history of Polonnaruwa.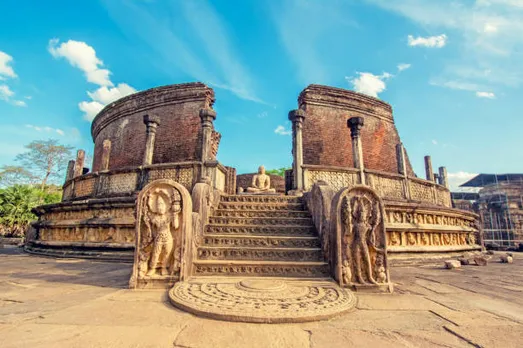 Anuradhapura - A UNESCO World Heritage Site
Anuradhapura, the first ancient capital of Sri Lanka, is a sacred city that holds great religious significance. This UNESCO World Heritage Site is home to numerous ancient temples, stupas, and monasteries that showcase the country's Buddhist heritage. Explore the sacred Bodhi Tree, visit the majestic Ruwanwelisaya Dagoba, and witness the grandeur of the Abhayagiri Monastery. Anuradhapura is a place of spiritual awakening and a testament to the country's rich cultural heritage.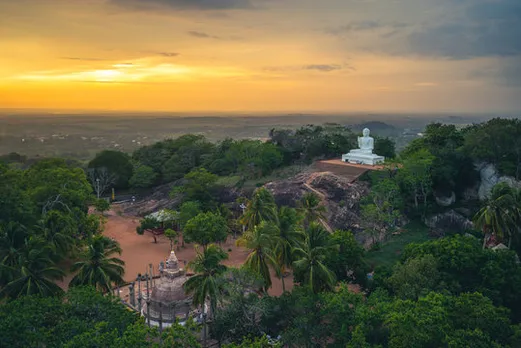 Dambulla Cave Temple - A religious marvel
Located in the central part of Sri Lanka, the Dambulla Cave Temple is a magnificent complex of Buddhist temples carved into a massive rock. This UNESCO World Heritage Site is adorned with stunning frescoes and houses over 150 statues of Buddha. As you enter the caves, you will be greeted by a sense of serenity and spirituality. The Dambulla Cave Temple is a testament to the country's religious devotion and is a must-visit for cultural enthusiasts.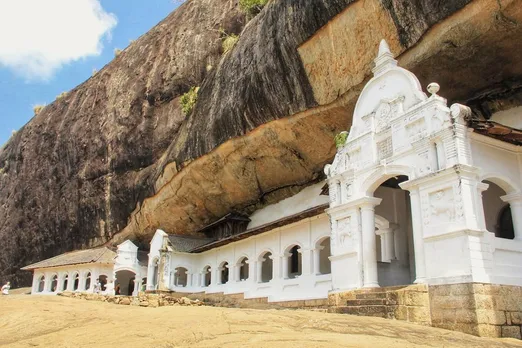 Tips for visiting Sri Lanka's tourist places
Plan your itinerary in advance to make the most of your time in Sri Lanka.

Respect the local customs and traditions, especially when visiting religious sites.

Dress modestly and appropriately when visiting temples and other sacred places.

Stay hydrated and carry sunscreen to protect yourself from the tropical heat.

Engage with the locals and immerse yourself in the rich cultural experience Sri Lanka has to offer.

Conclusion
Sri Lanka's top 10 tourist places offer a diverse range of attractions that will leave you mesmerized. From ancient ruins to stunning beaches and breathtaking landscapes, this tropical paradise has it all. Whether you're a history enthusiast, a nature lover, or a beach bum, Sri Lanka has something to offer everyone. So pack your bags, embark on a journey through paradise, and create memories that will last a lifetime.