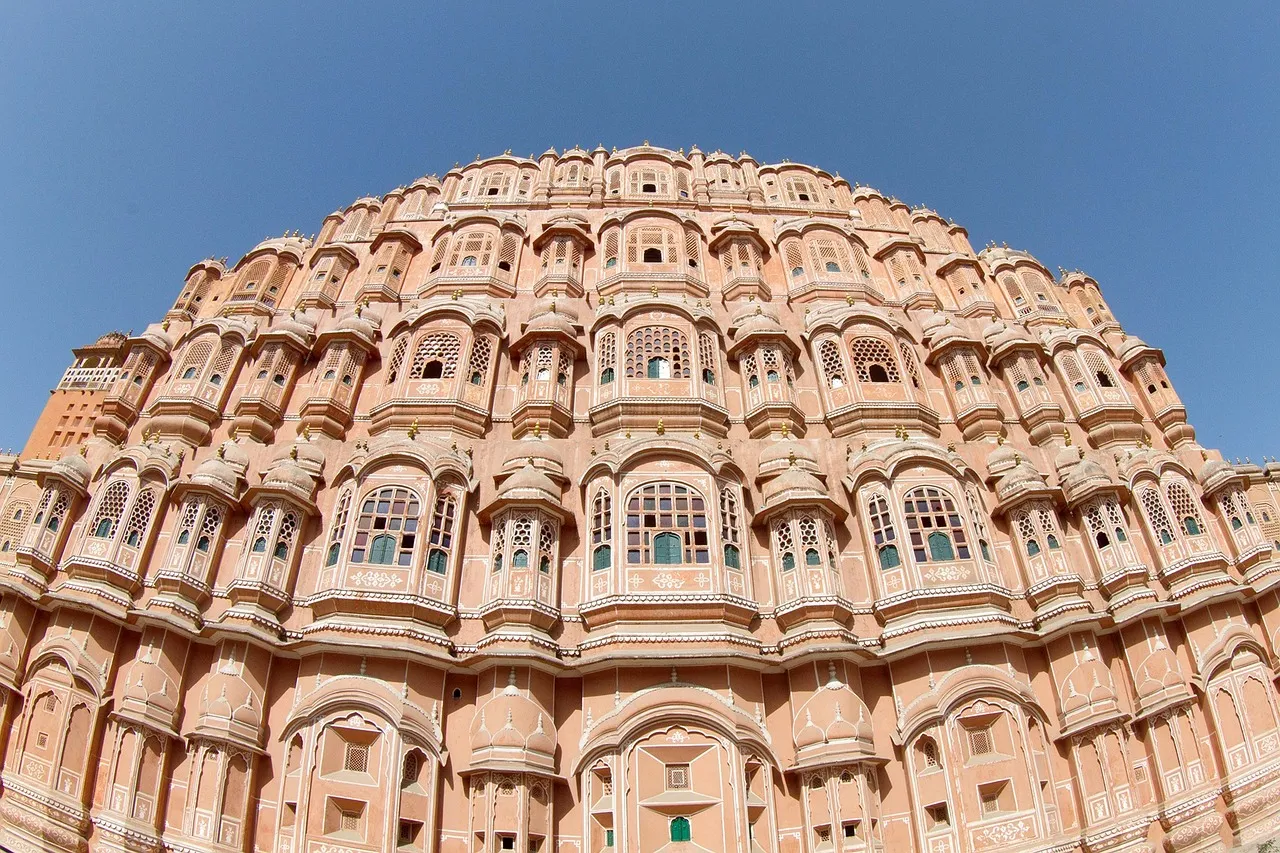 Jaipur, known as the Pink City, is a city that truly captivates the senses. From its vibrant culture and rich history to its stunning architecture and warm hospitality, Jaipur offers an unforgettable experience for every traveler. In this article, we will take a closer look at the top tourist attractions in Jaipur, as well as some hidden gems, free things to do, culinary delights, luxury resorts, camping experiences, the best time to visit, and a shopping guide. So, let's embark on a journey to discover the magic of Jaipur!
Introduction to Jaipur - The Pink City
Located in the royal state of Rajasthan, Jaipur is a city steeped in history and culture. Known as the Pink City due to the distinctive color of its buildings, Jaipur is a paradise for history buffs and architecture enthusiasts. The city was founded in 1727 by Maharaja Sawai Jai Singh II and was designed according to the principles of Vastu Shastra, an ancient Indian architectural system. As you explore the streets of Jaipur, you will be greeted by magnificent palaces, majestic forts, and intricately designed temples. The city's rich heritage and architectural marvels make it a must-visit destination for anyone seeking an authentic Indian experience.
Must-visit tourist attractions in Jaipur


Amer Fort: A majestic masterpiece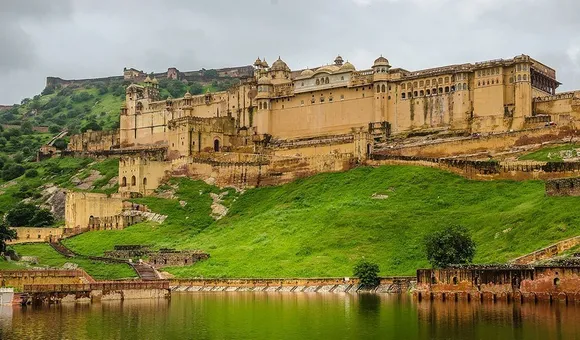 One of the most iconic tourist attractions in Jaipur is the Amer Fort. Located on a hilltop, the fort offers breathtaking views of the surrounding landscape. Built in the 16th century, the Amer Fort is a masterpiece of Rajput architecture, with its intricate carvings, stunning mirror work, and beautiful frescoes. The fort is also known for its Diwan-i-Aam (Hall of Public Audience), Sheesh Mahal (Mirror Palace), and the enchanting Sound and Light Show that takes place every evening.
Hawa Mahal: The iconic pink palace

Another must-visit place in Jaipur is the Hawa Mahal, which is often referred to as the Palace of Winds. This stunning five-story palace is adorned with intricate latticework and 953 small windows, which were designed to allow the royal ladies to observe the city's bustling streets without being seen. The Hawa Mahal is an architectural marvel and a symbol of Jaipur's rich heritage.
City Palace: A glimpse into royal heritage

The City Palace is a magnificent complex that showcases the grandeur and opulence of the Rajput rulers. Built in the 18th century, the palace is a blend of Rajput and Mughal architectural styles. The complex houses several palaces, courtyards, gardens, and museums, including the Chandra Mahal, Mubarak Mahal, and the Diwan-i-Khas. A visit to the City Palace offers a glimpse into the royal lifestyle and provides a fascinating insight into the history of Jaipur.
Jantar Mantar: An astronomical marvel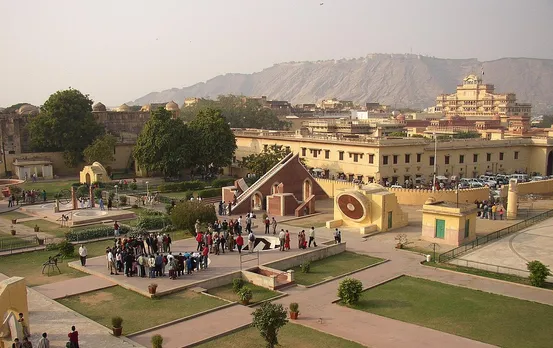 For those interested in astronomy and architectural wonders, a visit to the Jantar Mantar is a must. Built by Maharaja Sawai Jai Singh II, the Jantar Mantar is an astronomical observatory that consists of several instruments designed to measure time, track celestial bodies, and predict eclipses. The observatory is a UNESCO World Heritage Site and is considered one of the largest and best-preserved observatories in the world.
Nahargarh Fort: A panoramic view of the city

Perched on the Aravalli hills, the Nahargarh Fort offers a panoramic view of the entire city of Jaipur. Built as a defensive fort in the 18th century, the fort served as a retreat for the royal family. Today, it is a popular tourist spot, known for its stunning architecture, beautiful gardens, and the breathtaking sunset views it offers. The fort also houses a wax museum that showcases the history and culture of Rajasthan.
Hidden gems in Jaipur - Off the beaten path attractions
While Jaipur has its share of popular tourist attractions, there are also several hidden gems that are worth exploring. One such gem is the Panna Meena Ka Kund, an ancient stepwell located near Amer Fort. This architectural marvel was built in the 16th century and served as a community gathering place and a water source. The stepwell features a stunning geometric design and provides a tranquil escape from the bustling city.
For those interested in art and culture, a visit to the Jawahar Kala Kendra is a must. This cultural center is dedicated to promoting traditional and contemporary arts and hosts various exhibitions, workshops, and performances. The center's unique architecture, designed by renowned architect Charles Correa, is inspired by the grid system of Jaipur's walled city.
Free things to do
in
Jaipur - Exploring on a budget
Exploring Jaipur doesn't have to break the bank. There are plenty of free activities that allow you to experience the city's charm without spending a fortune. Start your day by visiting the City Palace, a sprawling complex that showcases a blend of Rajput and Mughal architectural styles. While there is an entry fee to visit the palace's museums and galleries, you can wander through the palace's courtyards and gardens for free.
Another free attraction in Jaipur is the Albert Hall Museum. This museum is housed in a stunning sandstone building and is home to a vast collection of artifacts, including paintings, sculptures, and textiles. Take a leisurely stroll through the museum and immerse yourself in the rich history and culture of Rajasthan.
Food lover's guide to Jaipur - Culinary delights and local cuisine
No visit to Jaipur is complete without indulging in the city's culinary delights. Jaipur is renowned for its vibrant street food scene and traditional Rajasthani cuisine. Start your culinary adventure with a visit to the Bapu Bazaar, where you can sample local delicacies like pyaaz kachori, mirchi vada, and ghevar. Don't forget to wash it all down with a glass of refreshing lassi.
For a more upscale dining experience, head to Chokhi Dhani, a traditional Rajasthani village-themed restaurant. Here, you can savor authentic Rajasthani dishes while being entertained by folk dancers, musicians, and puppet shows. The restaurant also offers camel and elephant rides, making it a truly immersive dining experience.
Luxury resorts in Jaipur - Where to stay in style
Rambagh Palace: Situated in the heart of Jaipur, Rambagh Palace is a former royal residence that has been transformed into one of the most luxurious resorts in the city. With its stunning architecture, lush gardens, and impeccable service, Rambagh Palace offers a truly regal experience. The resort features beautifully appointed rooms and suites, a variety of dining options, a world-class spa, and a poolside bar. Guests can also enjoy activities such as yoga sessions, heritage walks, and cultural performances.

Samode Palace: Located on the outskirts of Jaipur, Samode Palace is a magnificent heritage property that exudes old-world charm. The palace has been meticulously restored to its former glory and offers luxurious rooms, beautiful gardens, and panoramic views of the Aravalli Hills. The resort boasts a spa, a swimming pool, and a rooftop restaurant that serves delectable Rajasthani cuisine. Guests can also participate in activities like camel safaris, village tours, and puppet shows.

The Oberoi Rajvilas: Nestled in a lush oasis, The Oberoi Rajvilas is a luxury resort that combines traditional Rajasthani architecture with modern comforts. The resort features luxurious villas and tents, each with its own private garden and pool. The spa at The Oberoi Rajvilas offers a range of rejuvenating treatments, while the restaurants serve a variety of international and Indian dishes. Guests can also enjoy activities such as yoga, meditation, and elephant rides.

Taj Rambagh Palace:

This former royal residence is a masterpiece of architecture and offers opulent suites, fine dining restaurants, and a world-class spa. Immerse yourself in the regal ambiance as you explore the palace's sprawling gardens and admire its stunning interiors.
Camping in Jaipur - Unique experiences in the great outdoors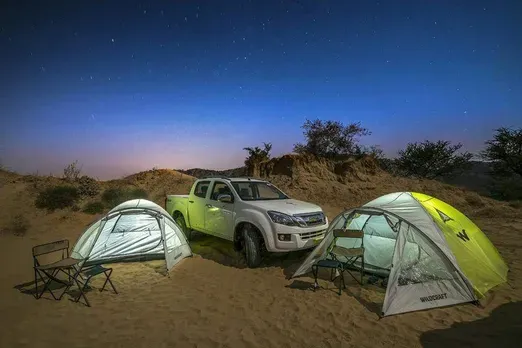 For those seeking a unique and adventurous experience, camping in Jaipur is a must. Imagine sleeping under a blanket of stars in the Thar Desert, surrounded by the tranquility of nature. Several tour operators offer camping experiences that include camel safaris, traditional Rajasthani music and dance performances, and delicious local cuisine. Wake up to a breathtaking sunrise over the desert and create memories that will last a lifetime.
Best time to visit Jaipur - Weather and Festivals
The best time to visit Jaipur is during the winter months, from October to March, when the weather is pleasant and ideal for exploring the city's attractions. The temperature during this time ranges from 15 to 25 degrees Celsius, making it comfortable for outdoor activities. Additionally, several festivals are celebrated in Jaipur during this period, including the famous Jaipur Literature Festival and the Teej Festival, which showcases traditional Rajasthani culture.
Jaipur shopping guide - Souvenirs and local handicrafts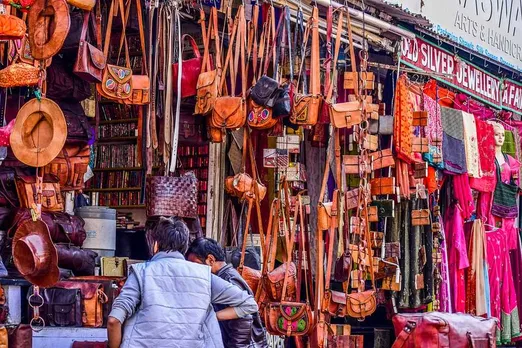 A trip to Jaipur is incomplete without indulging in some retail therapy. The city is famous for its vibrant markets and exquisite handicrafts. Head to Johari Bazaar, where you can find a wide range of jewelry, including precious gemstones and traditional Kundan and Meenakari designs. For textiles and clothing, visit Bapu Bazaar and Nehru Bazaar, where you can find colorful fabrics, block-printed textiles, and traditional Rajasthani outfits.
If you're looking for unique souvenirs, visit the Anokhi Museum of Hand Printing. The museum showcases the art of block printing and offers a range of handcrafted items, including clothing, accessories, and home decor. By purchasing these products, you are not only supporting local artisans but also taking home a piece of Jaipur's rich cultural heritage.
Conclusion - Unforgettable experiences in Jaipur
Jaipur, with its majestic architecture, vibrant culture, and warm hospitality, offers a truly unforgettable experience for every traveler. From exploring the city's iconic landmarks to discovering hidden gems, indulging in culinary delights, and immersing yourself in the great outdoors, Jaipur has something to offer for everyone. So, pack your bags, embark on a journey to the Pink City, and create memories that will last a lifetime.
Book your trip to Jaipur today and experience the magic of this enchanting city!