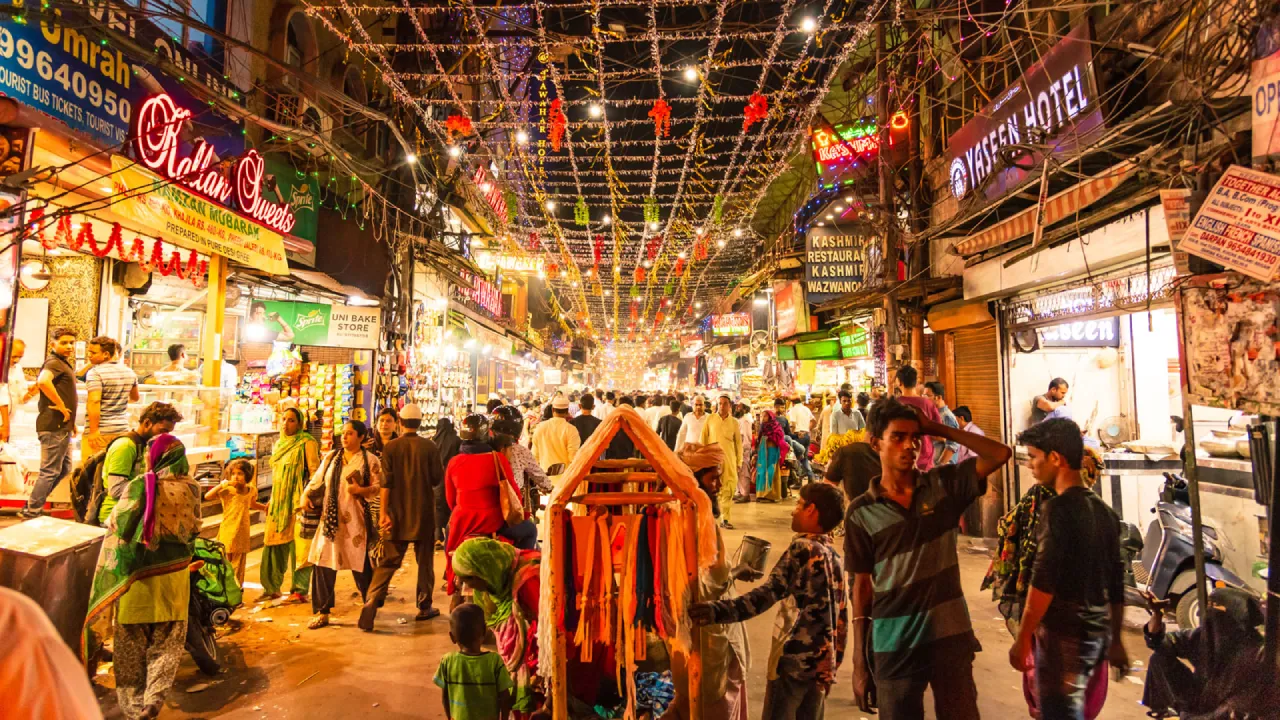 Delhi, the bustling capital city of India, is renowned for its vibrant markets that offer a unique shopping experience. From traditional crafts and textiles to high-end fashion, Delhi's markets cater to every shopping enthusiast's taste. Whether you are a local or a tourist, exploring these markets is a must to immerse yourself in the rich history and culture of the city. Join me as we embark on a journey through Delhi's famous markets and discover the treasures they hold.
Exploring the history and culture of Delhi's markets
Delhi's markets have a long and intriguing history that dates back centuries. These markets not only serve as commercial hubs but also reflect the cultural heritage of the city. Each market has its own story to tell, showcasing the craftsmanship and creativity of the local artisans. Walking through the narrow lanes and crowded bazaars, you will be transported to a bygone era where tradition and modernity blend seamlessly.
Must-visit markets in Delhi
Delhi is home to a plethora of markets, each with its own unique charm. Here are some must-visit markets that should be on every shopper's list:
Chandni Chowk: A treasure trove of traditional crafts and textiles
Located in Old Delhi, Chandni Chowk is a treasure trove for those seeking traditional crafts and textiles. As one of the oldest and busiest markets in the city, it offers a glimpse into the rich cultural heritage of Delhi. From intricately embroidered fabrics to handcrafted jewelry, Chandni Chowk has something for everyone. Don't miss a visit to the famous Dariba Kalan, known for its stunning collection of silver jewelry, or the Kinari Bazaar, where you can find colorful trims and embellishments to add a touch of Indian flair to your wardrobe.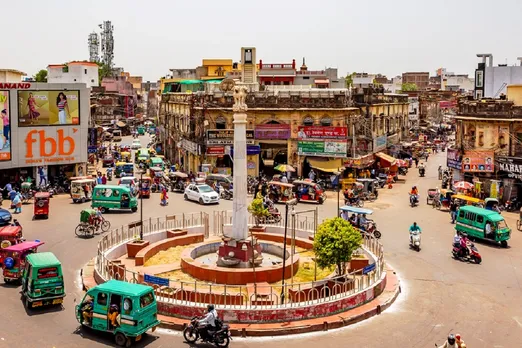 Sarojini Nagar Market: Affordable fashion and trendy finds
If you are looking for affordable fashion and trendy finds, Sarojini Nagar Market is the place to be. Located in South Delhi, this bustling market is popular among young shoppers and bargain hunters. Here, you can find a wide range of clothing, accessories, and footwear at incredibly low prices. The key to shopping at Sarojini Nagar is to have a keen eye and a knack for bargaining. With a little patience and persistence, you can score some amazing deals and update your wardrobe without breaking the bank.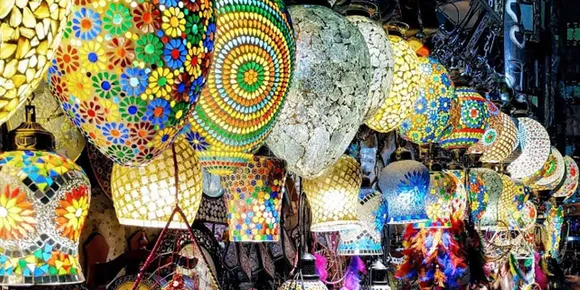 Dilli Haat: Showcasing India's diverse handicrafts and cuisine
Dilli Haat is a unique open-air market that showcases the diverse handicrafts and cuisine of India. Located in the heart of the city, this market is a paradise for those seeking authentic Indian art and craft. From intricately carved wooden artifacts to vibrant textiles and pottery, Dilli Haat offers a wide variety of traditional and contemporary handicrafts. After a day of shopping, treat your taste buds to a culinary adventure by indulging in the delectable street food and regional delicacies available at the market.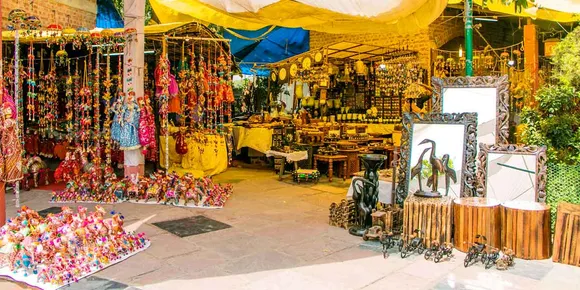 Khan Market: High-end shopping and posh boutiques
For those who prefer high-end shopping and posh boutiques, Khan Market is the place to be. Located in the heart of New Delhi, this upscale market is known for its designer stores, luxury brands, and fine dining options. From international fashion labels to home decor and gourmet food, Khan Market caters to a sophisticated clientele. Take a leisurely stroll through the narrow lanes, explore the chic boutiques, and indulge in some retail therapy at this trendy shopping destination.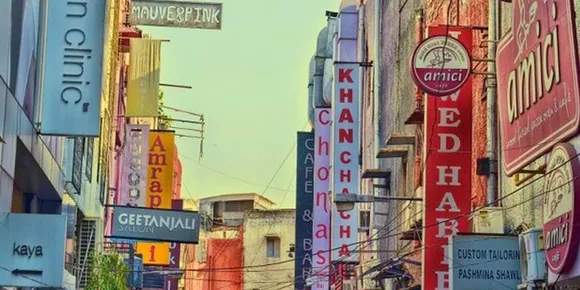 Janpath Market: Bargain hunting for fashion accessories and souvenirs
Janpath Market is a popular haunt for bargain hunters and fashion enthusiasts. Located near Connaught Place, this vibrant market is known for its wide range of fashion accessories, clothing, and souvenirs. Whether you are looking for trendy jewelry, bohemian clothing, or unique handicrafts, Janpath Market has it all. The key to successful shopping at Janpath is to be prepared for some haggling. Negotiate with the vendors, and you might just snag a great deal on that piece you've been eyeing.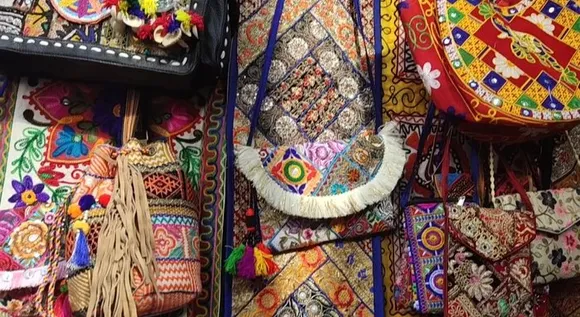 Tips for navigating Delhi's famous markets
Navigating Delhi's famous markets can be an overwhelming experience, especially for first-time visitors. Here are a few tips to make your shopping adventure more enjoyable:
Start early: Delhi's markets can get crowded as the day progresses, so it's best to start your shopping expedition early in the morning. This way, you can beat the crowd and have more time to explore.

Dress comfortably: Delhi's markets involve a lot of walking and navigating through narrow lanes, so it's important to wear comfortable shoes and clothing. Also, carry a small backpack or tote bag to keep your purchases safe and your hands free.

Bargain wisely: Bargaining is a common practice in Delhi's markets, so don't hesitate to negotiate the prices. However, be respectful and know when to walk away if the price doesn't meet your expectations.

Stay hydrated: Delhi's markets can be hot and crowded, so it's essential to stay hydrated. Carry a water bottle with you and take regular breaks to rest and recharge.

Explore the local cuisine: While shopping, don't forget to indulge in the local cuisine. Delhi is famous for its street food, so be sure to try some delicious snacks like samosas, chaat, and kebabs.



Conclusion: Unforgettable shopping adventures in Delhi
Delhi's famous markets offer a shopping experience like no other. From the rich cultural heritage of Chandni Chowk to the trendy finds at Sarojini Nagar Market, there is something for everyone in this vibrant city. So, whether you are a fashion enthusiast, an art lover, or a foodie, don't miss the opportunity to explore Delhi's markets and create unforgettable shopping adventures. Get ready to immerse yourself in the sights, sounds, and flavors of this bustling city, and let the magic of Delhi's markets unfold before your eyes.