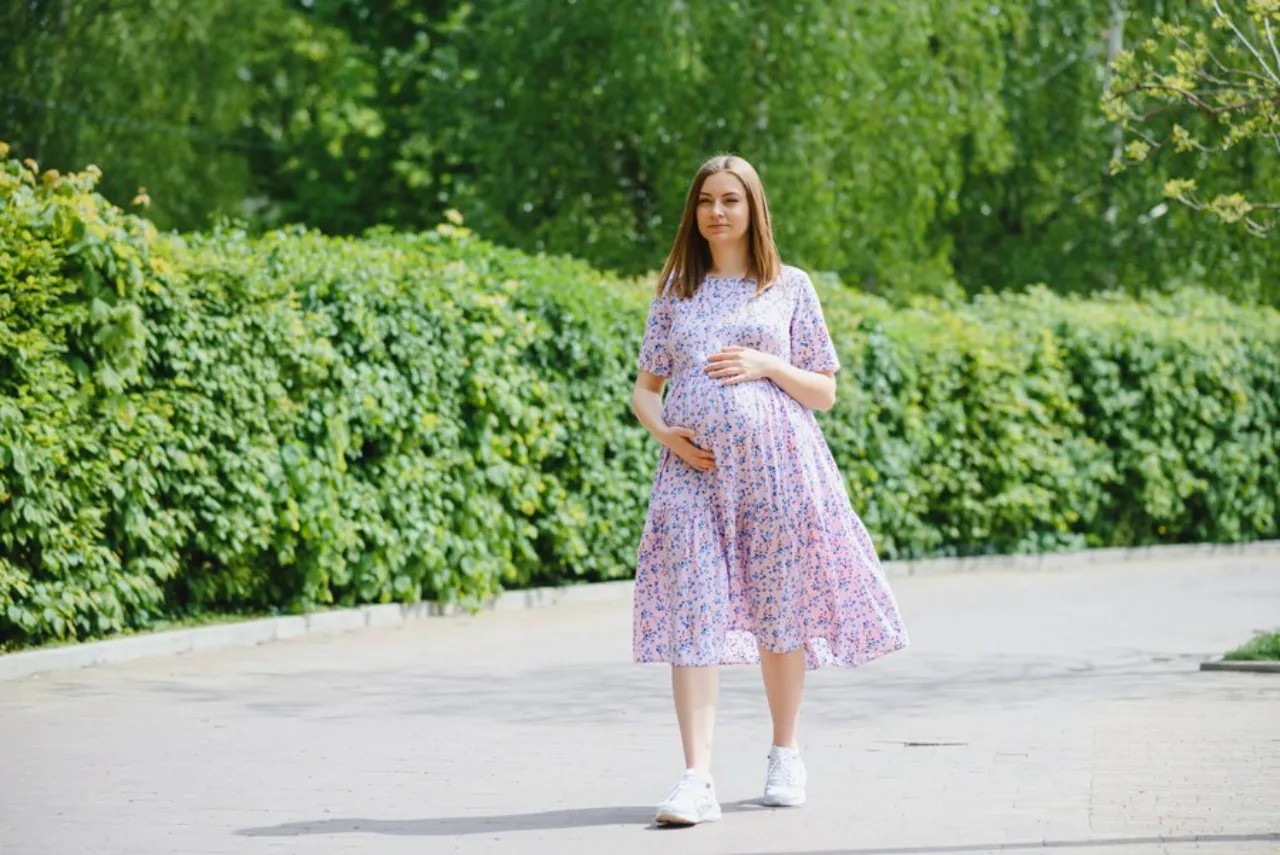 The transformative journey of pregnancy brings forth profound physical changes in a woman's body, necessitating the discovery of appropriate attire that seamlessly combines comfort and style. Maternity clothing is purposefully designed to adapt to the expanding belly and offer essential support during this transitional period. In this piece, we will emphasize the importance of carefully choosing maternity wear and provide you with our top ten recommendations for different occasions, ensuring your fashion-forwardness endures throughout your pregnancy.
Importance of Finding the Right Maternity Clothes
Selecting appropriate maternity attire is crucial for physical comfort and emotional well-being during pregnancy. As the body experiences changes, regular clothing may no longer fit adequately or offer the necessary support. Ill-fitting garments can result in discomfort, limited mobility, and even impact one's self-assurance. Maternity clothes are specifically designed to provide an ideal fit, enabling individuals to embrace their evolving bodies with elegance and fashion.
When making choices regarding maternity wear, it is essential to take into consideration factors such as fabric quality, flexibility, and breathability. Opt for stretchy materials that can accommodate your expanding belly while also offering support to areas like the breasts and hips. Additionally, select fabrics that allow your skin to breathe freely in order to prevent any discomfort or irritation. By investing in high-quality maternity clothing options, you can ensure both comfort and style throughout your entire pregnancy journey.
Factors to Consider When Choosing Maternity Clothes
When it comes to choosing maternity attire, there are several important factors to take into account in order to achieve a wardrobe that is both comfortable and fashionable. Firstly, it is crucial to consider the fit of the clothes. Maternity garments should be specifically designed to accommodate your expanding belly without feeling overly tight or restrictive. Look for clothing items that offer adjustable features such as elastic waistbands or drawstrings, as these will provide flexibility as your body undergoes changes.
Secondly, the choice of fabric plays a significant role. Opt for natural materials like cotton or bamboo when selecting maternity clothing, as they possess attributes such as softness and breathability which are ideal for sensitive skin. Conversely, synthetic fabrics tend to trap heat and can result in discomfort. Additionally, prioritize fabrics with some degree of stretch in order to facilitate movement and growth.
Lastly, consider the versatility of the pieces you choose. Seek out items that can be easily mixed and matched in order to create various outfits. This approach allows you to maximize your wardrobe while minimizing the number of individual items required for purchase. Investing in a few key pieces that can be dressed up or down depending on the occasion ensures you are always prepared no matter what arises.
Top 10 Maternity Dresses for Formal Occasions - Tips for styling and accessorizing maternity dresses
The Little Black Maternity Dress: Every woman needs a little black dress in her wardrobe, and pregnancy is no exception. Opt for a maternity version that flatters your changing body and can be dressed up with accessories for formal occasions.
The Lace Maternity Dress: Lace adds an elegant and sophisticated touch to any outfit. Choose a lace maternity dress with a flattering silhouette and pair it with heels for a formal event or a romantic dinner.



Lace Maternity Dress

The A-Line Dress: An A-line dress is a classic choice for formal occasions. Its fitted bodice and flared skirt create a flattering silhouette that can accommodate your growing belly. Choose one in a luxurious fabric like silk or satin for a touch of elegance.
The Embellished Dress: Add some sparkle to your formal wardrobe with an embellished dress. Whether it's sequins, beads, or embroidery, embellishments can elevate your look and make you feel like a star. Opt for a dress with strategic embellishments that draw attention to your best features.

The Wrap Maxi Dress:

A wrap maxi dress is a versatile option for formal occasions. Its adjustable fit and flowing fabric provide both comfort and style. Choose one in a solid color to create a timeless look or opt for a bold print to make a statement.



Wrap Maxi Dress

The One-Shoulder Dress: Show off your shoulders with a one-shoulder dress. This style adds a touch of glamour and draws attention away from the belly. Pair it with statement earrings and a clutch for a stunning formal ensemble.
The Mermaid Dress: Embrace your curves with a mermaid dress. This fitted style hugs your body in all the right places and flares out at the bottom, creating a glamorous and feminine look. Choose one in a stretchy fabric to accommodate your growing belly.
The Halter Neck Dress: A halter neck dress is a chic and sophisticated option for formal occasions. Its high neckline and open back create an alluring look, while its flowy fabric provides comfort. Pair it with heels and a clutch for a show-stopping outfit.



One-Shoulder Dress

The Ruched Dress: Ruching is a technique that gathers fabric in a flattering way, creating texture and dimension. Choose a ruched dress that accentuates your curves and provides support to your belly. Pair it with delicate jewelry for a refined and elegant look.
The High-Low Dress: If you want to show off your legs while still enjoying the elegance of a long dress, opt for a high-low dress. This style features a shorter front hemline and a longer back hemline, creating a dramatic and stylish look. Pair it with heels to complete the ensemble. 
Conclusion
During pregnancy, it is essential to discover suitable attire that guarantees both physical ease and mental serenity. As the body undergoes transformations, regular garments may no longer accommodate properly or provide the necessary support. Wearing ill-fitting apparel can lead to uneasiness, restricted mobility, and potentially affect your self-assurance. Maternity clothing is meticulously crafted to offer an impeccable fit, allowing you to embrace your evolving physique with grace and style.