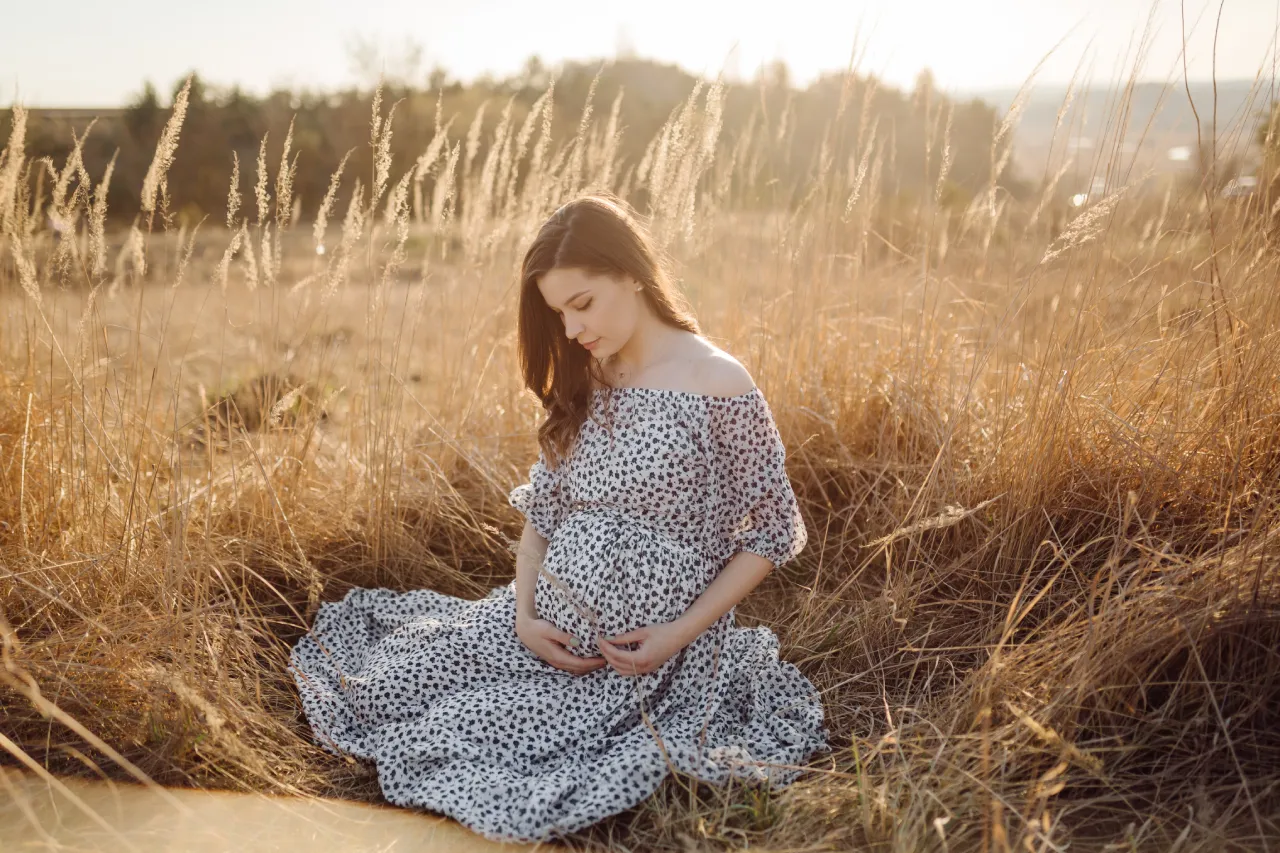 Pregnancy brings about significant changes in a woman's body, making it essential to find suitable clothing that offers both comfort and style. Maternity wear is specifically tailored to accommodate the expanding belly and provide the necessary support for the changing body. In this article, we will emphasize the significance of selecting the right maternity clothes and present our top 10 recommendations for various occasions, ensuring that you remain fashionable throughout your pregnancy.
Importance of Finding the Right Maternity Clothes 
Finding the right maternity clothes is essential for both physical comfort and mental well-being during pregnancy. As the body undergoes changes, regular clothes may no longer fit properly or offer the necessary support. Ill-fitting clothes can lead to discomfort, restricted movement, and even affect your confidence. Maternity clothes are designed to provide the perfect fit, allowing you to embrace your changing body with grace and style. 
When choosing maternity clothes, it is important to consider factors such as fabric, flexibility, and breathability. Opt for stretchy materials that will accommodate your growing belly, while also providing support to other areas like the breasts and hips. Additionally, choose fabrics that allow your skin to breathe, preventing any discomfort or irritation. By investing in quality maternity clothes, you can ensure both comfort and style throughout your pregnancy. 
Factors to Consider When Choosing Maternity Clothes 
When selecting maternity clothes, there are several factors to consider to ensure a comfortable and stylish wardrobe. Firstly, pay attention to the fit. Maternity clothes should be designed to accommodate your growing belly without being too tight or restrictive. Look for clothes with adjustable features like elastic waistbands or drawstrings to provide flexibility as your body changes. 
Secondly, consider the fabric. Natural fabrics like cotton or bamboo are ideal for maternity clothes as they are soft, breathable, and gentle on sensitive skin. Avoid synthetic materials that can trap heat and cause discomfort. Additionally, choose fabrics with a little bit of stretch to allow for movement and growth. 
Lastly, consider the versatility of the clothes. Look for pieces that can be easily mixed and matched to create different outfits. This will allow you to maximize your wardrobe while minimizing the number of items you need to purchase. Investing in a few key pieces that can be dressed up or down for different occasions will ensure you are always prepared. 
Top 10 Maternity Dresses for Casual Occasions - Tips for styling and accessorizing maternity dresses
The Flowy Maxi Dress:

A flowy maxi dress is a must-have for casual occasions. Its loose fit and soft fabric provide comfort and style, making it perfect for a day out or a relaxed gathering with friends.



The Flowy Maxi Dress

 

The Wrap Dress: A wrap dress is both flattering and versatile. It allows you to adjust the fit as your belly grows and can be dressed up or down with accessories. Choose one in a fun print or vibrant color to add a pop to your casual wardrobe.



Wrap Dress

 

The T-Shirt Dress: A t-shirt dress is a classic choice for a casual day. Its loose fit and stretchy fabric provide comfort, while its simplicity allows for easy styling. Pair it with sneakers for a laid-back look or dress it up with sandals and accessories.



T-Shirt Dress

 

The Denim Dress: A denim dress is a timeless piece that can be worn throughout your pregnancy and beyond. Its versatility allows you to create various looks by layering with different tops or pairing with different shoes.



Denim Dress

 

The Boho Chic Dress: Embrace your inner bohemian with a flowy, boho chic dress. Its relaxed silhouette and unique detailing make it a stylish choice for casual occasions. Pair it with sandals and statement jewelry for a complete look.



Boho Chic Dress

 

The Off-Shoulder Dress: Show off your shoulders with an off-shoulder dress. This style draws attention away from the belly and adds a touch of elegance to your casual outfit. Opt for lightweight fabrics like chiffon or cotton for a breezy feel.



Off Shoulder Dress

 

The Shirt Dress: A shirt dress is a versatile and comfortable option for casual occasions. Its button-down style allows for easy adjustments as your belly grows, and it can be worn alone or layered with leggings or tights for added warmth.



Shirt Dress

 

The Empire Waist Dress: An empire waist dress is designed to highlight your bust and flow loosely over your belly. It provides a flattering silhouette and can be dressed up or down depending on the occasion.



Empire Waist Dress

 

The Striped Dress: Stripes are a timeless pattern that adds a touch of sophistication to any outfit. Choose a striped dress in a comfortable fabric and pair it with a denim jacket for a chic and casual look.



Striped Dress

 

The Boho Floral Dress: Embrace the beauty of nature with a boho floral dress. The floral pattern adds a feminine touch, while the loose fit and flowy fabric provide comfort. Pair it with sandals or wedges for a stylish and effortless look. 


Conclusion
It is crucial to find the appropriate maternity clothing to ensure physical comfort and mental well-being throughout pregnancy. As the body goes through changes, regular clothes may not fit well or offer the needed support. Wearing ill-fitting clothes can result in discomfort, limited movement, and may even impact your confidence. Maternity clothes are specifically designed to provide a perfect fit, enabling you to embrace your changing body with elegance and fashion.