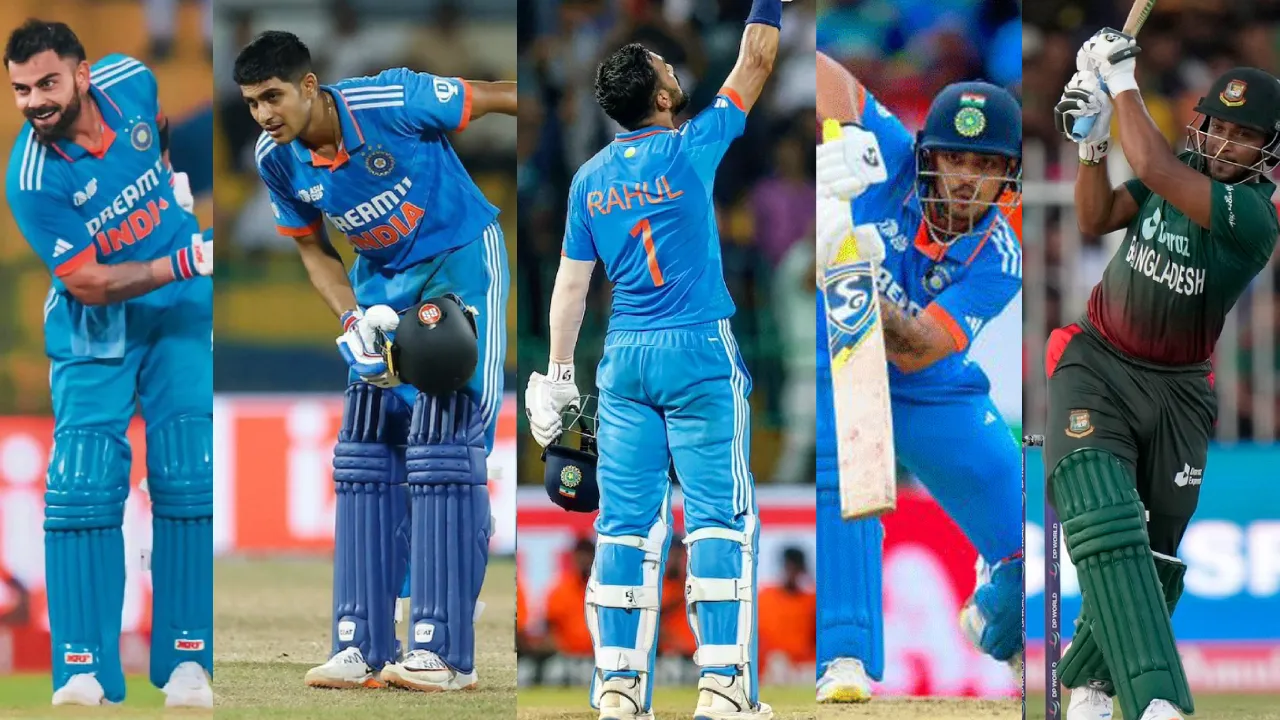 The Asia Cup 2023 concluded on September 17, 2023, with a dominating performance by India as they defeated Sri Lanka in the final match held in Colombo. This victory marked India's 8th overall Asia Cup win and their 7th title in the 50-overs format tournament. Among the Indian players, Shubman Gill emerged as the highest run-scorer with an impressive tally of 302 runs in 6 matches, including two half-centuries and one century. He maintained an excellent average of 75.50 and a striking rate of 93.49. While Kusal Mendis may have struggled in the final, he managed to accumulate a total of 270 runs throughout the tournament, while his teammate Sadeera Samarawickrama contributed with 215 runs.


Also Read Shubman Gill Dominates the Run-Scorers Chart in Asia Cup


The significance of batting performances in the Asia Cup
Batting performances play a crucial role in the success of a team in any cricket tournament, and the Asia Cup is no exception. The ability to score runs and build partnerships is essential for a team's chances of winning matches. In the Asia Cup 2023, the batsmen had a chance to shine on the big stage and make a mark for themselves. Their performances not only helped their respective teams but also entertained cricket lovers around the world.


Top 5 batting performances in the tournament


1. Virat Kohli (IND) - 122* vs PAK
In a high-stakes match against arch-rivals Pakistan, Virat Kohli delivered a masterclass in batting. His innings of 122 runs came at a crucial time for India, Kohli's knock was marked by his impeccable timing and ability to find gaps in the field. He played a wide range of shots, both aggressive and defensive, and showed great composure under pressure. His partnership with KL Rahul laid the foundation for India's victory, and his century will be remembered as one of the best innings in the Asia Cup 2023. 
In a remarkable display of skill, Kohli played a magnificent innings of 122* runs off just 94 balls. This exceptional performance included 9 boundaries and 3 maximums, with two of the sixes being hit in the final over of the India innings. Kohli's running between the wickets was excellent, and he capitalized on the opportunities presented by the spinners. With this century, he now has a total of 77 centuries across all formats and 47 centuries in ODIs, leaving him only 3 short of becoming the first player to reach the milestone of 50 ODI tons.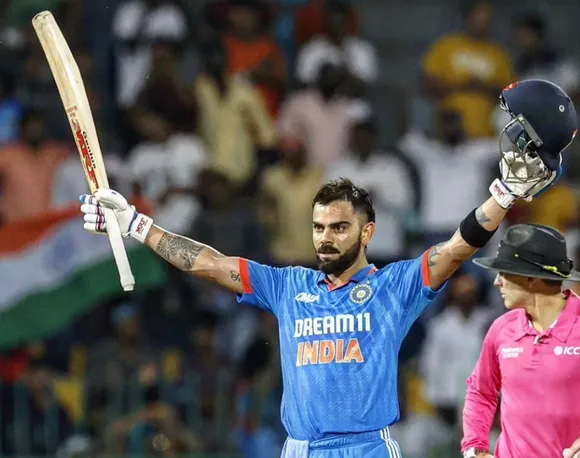 Also Read Virat-Rahul Partnership for Double Century against Pakistan


2. Shubman Gill (IND) - 121 vs BAN
Shubman Gill's innings of 121 runs against Bangladesh was a display of pure class and elegance. Gill's technique and shot selection were a treat to watch as he effortlessly scored boundaries all around the ground. His innings was crucial in narrowing down the score as India was chasing the target. Gill's ability to rotate the strike and find gaps in the field was commendable, and he showcased his potential as a future star of Indian cricket. This innings will be remembered as one of the finest in the Asia Cup 2023.
Shubman Gill shouldered the responsibility, and he nearly carried India to victory by himself. Displaying remarkable composure, Gill scored an impressive 121 off 133 deliveries, hitting 8 boundaries and 5 maximums. He demonstrated great maturity by forming crucial partnerships with the middle order batsmen. At one point, it seemed like Gill would secure the win on his own, but unfortunately, a misguided shot under pressure resulted in him losing his wicket. As a result, India ended up losing the match by a mere margin of 6 runs.
Shubman Gill, the rising star of Indian cricket, cemented his position as the highest run-getter in the Asia Cup 2023. With an impressive total of 302 runs, Gill showcased his exceptional skills against Bangladesh. His outstanding performance in 2023 has solidified his reputation as a promising talent in batting. As the top scorer in ODIs this year, the Punjab batsman has already achieved remarkable milestones by scoring 1052 runs, including five centuries and four fifties, boasting an incredible average of 70.13 and a strike-rate of 104.50. Shubman Gill's remarkable achievements have established him as a force to be reckoned with in Indian cricket.



Also Read Shubman Gill's Powerful Knock of 121 against Bangladesh


3. KL Rahul (IND) - 111* vs PAK
KL Rahul's century against Pakistan was a standout performance in the Asia Cup 2023. Rahul's innings was characterized by his aggressive stroke play and the ability to dominate the bowlers. He played with a fearless approach, taking calculated risks and executing his shots to perfection. Rahul's century came at a crucial time for India, as they were in a tricky situation. His partnership with Virat Kohli turned the game in India's favor, and his innings will be remembered as one of the best in the Asia Cup 2023. Returning from an injury and taking it to the innings on a very short notice in absence of Shreyas Iyer, KL Rahul played his best knock of 111* by facing 106 deliveries including 12 boundaries and 2 sixes.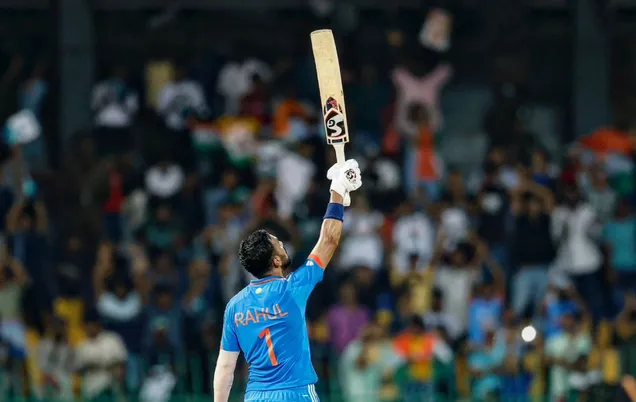 4. Ishan Kishan (IND) - 82 vs PAK
Ishan Kishan's innings of 82 runs against Pakistan was a display of raw power and aggression. Kishan's ability to hit big shots from the very beginning of his innings put the Pakistani bowlers under immense pressure. He showcased his range of shots, including powerful drives and lofted shots over the infield. Kishan's innings provided the much-needed impetus to India's innings and set the platform for a big total. His aggressive approach and fearless batting will be remembered as one of the top batting performances in the Asia Cup 2023.
Ishan Kishan impressively contributed over 100 runs alongside Pandya, displaying his talent by scoring 82 runs in just 81 deliveries. His innings included 9 fours and 2 sixes. Unfortunately, Kishan was forced to retire due to exhaustion caused by his vigorous running between the wickets. One notable aspect of Kishan's performance was his ability to effectively handle the three spinners during the middle overs, skillfully extracting runs from them.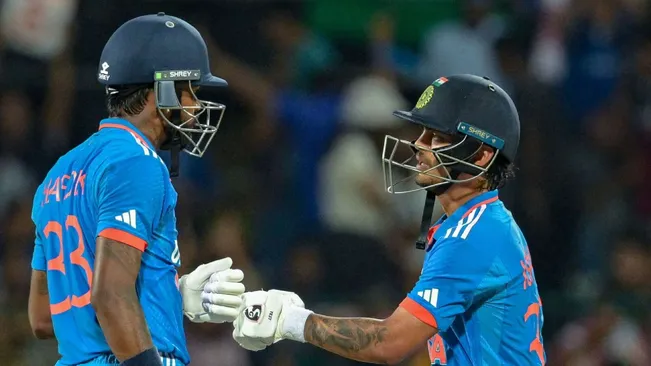 Also Read India's Top Order Dominance over Pakistani Bowlers


5. Shakib Al Hasan (BAN) - 80 vs IND
Shakib Al Hasan's innings of 80 runs off 85 balls against India showcased his class and ability to perform under pressure. Despite losing early wickets, Shakib played with great composure and built partnerships to stabilize the Bangladesh innings. His ability to rotate the strike and find boundaries at regular intervals kept the scoreboard ticking. Shakib's innings was crucial in setting a competitive total for Bangladesh and keeping them in the game. His performance will be remembered as one of the top batting displays in the Asia Cup 2023.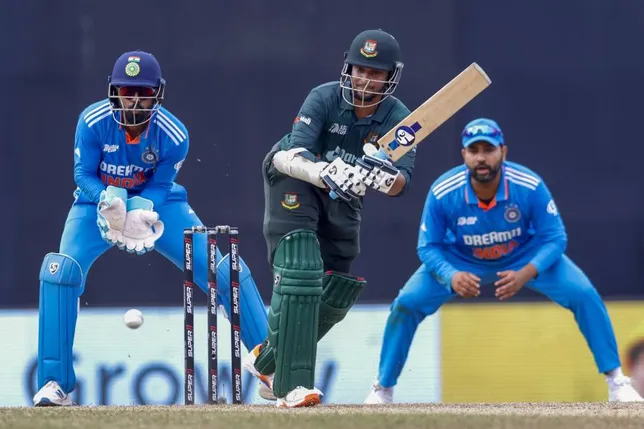 Honorable mentions: Other notable batting performances
In addition to the top 5 batting performances, there were several other notable innings in the Asia Cup 2023. Players like Rohit Sharma, Babar Azam, and Kusal Mendis played crucial knocks for their respective teams and contributed to the overall excitement of the tournament. Their performances deserve recognition and highlight the depth of batting talent in the Asia Cup 2023.

Also Read Shubman Gill and Rohit Sharma's partnership for Century


Conclusion: Celebrating the power and talent of batsmen in the Asia Cup 2023
The Asia Cup 2023 witnessed some breathtaking batting performances that left fans in awe. The top 5 innings showcased the power, skill, and talent of the batsmen from India and Bangladesh. These performances not only entertained cricket lovers but also played a significant role in the success of their respective teams. The Asia Cup 2023 will be remembered for these extraordinary batting displays, and they serve as a reminder of the immense talent present in the Asian cricketing nations.