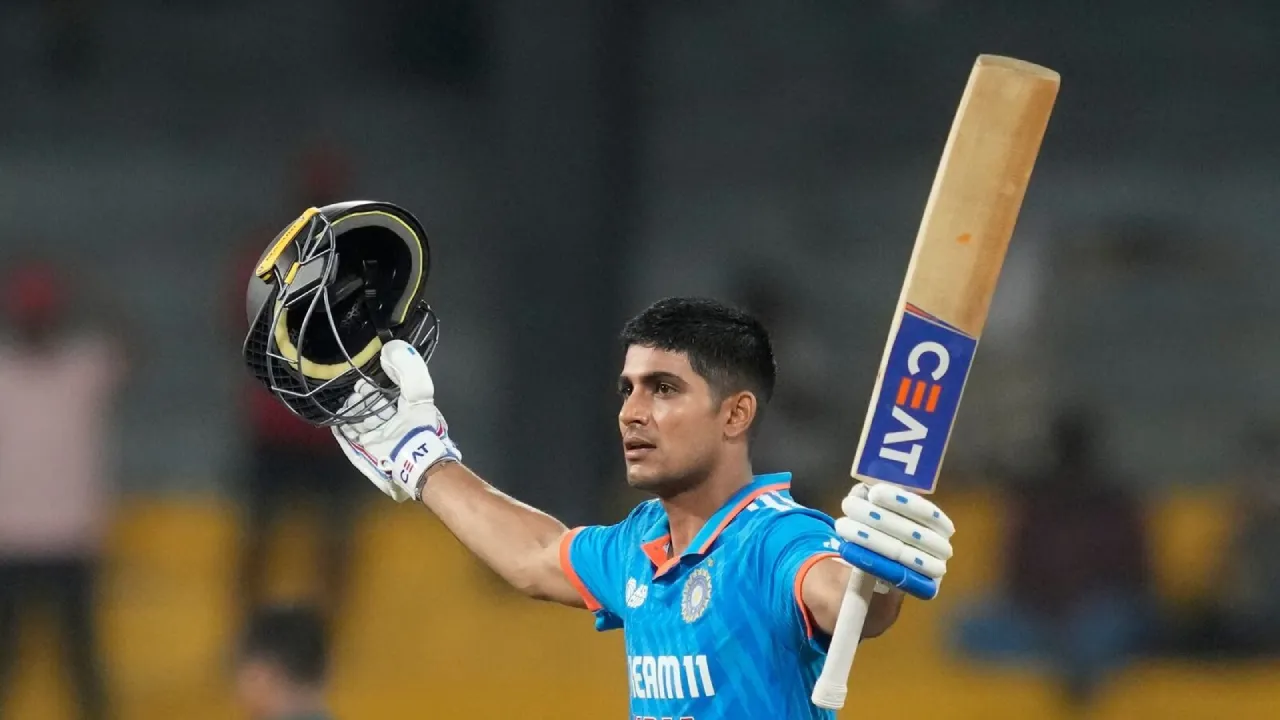 Shubman Gill, the rising star of Indian cricket, has once again displayed his exceptional batting skills by scoring a remarkable century in the Asia Cup Super Fours match against Bangladesh. With this feat, Gill has become the first player to complete 1000 runs in ODIs in the year 2023. Let's delve deeper into Gill's outstanding performance and the records he has set during the tournament.
Also Read Highlights from Asia Cup 2023 India vs Bangladesh Super Fours


Shubman Gill's Century Under Pressure
In the crucial match against Bangladesh, where India was chasing a target of 266 runs, Shubman Gill showcased his calm and composed play. Despite the pressure of the chase, Gill single-handedly kept his team on course with a stunning knock. His fifth ODI century came at a time when the chips were down for India, and his exceptional batting skills proved to be a game-changer.
Setting New Records in 2023
Apart from his century, Shubman Gill achieved several accolades during his innings. He became the first player to score 1000 runs in ODIs in the year 2023, making him the leading run-scorer of the year. Gill also became the first batter to have five or more international centuries in 2023, showcasing his consistency and brilliance on the field.


Gill's Impressive Innings
Shubman Gill's innings against Bangladesh was a display of sheer class and aggression. He played a total of 133 balls, hitting 8 fours and 5 sixes. Gill's ability to find the gaps and rotate the strike was commendable, keeping the scoreboard ticking throughout his innings. His approach to the game and shot selection were top-notch, allowing him to dominate the opposition bowlers.


Gill's Contributions in the Asia Cup
Shubman Gill's performance in the Asia Cup has been outstanding. He emerged as the highest run-scorer in the tournament, accumulating 275 runs in five innings at an average of 68.75. Gill's contributions with the bat were instrumental in India's success in the tournament, and his consistent performances have made him a key player in the team.
Also Read Shubman Gill's Spectacular Centuries in 2023


Rising Through the Ranks
Shubman Gill's journey to success has been remarkable. He made his international debut in 2019 and has quickly established himself as a key player in the Indian team. Gill's technique, temperament, and ability to adapt to different conditions have impressed cricket pundits and fans alike. With each match, he continues to showcase his talent and potential, making him one of the most promising young cricketers in the world.


Gill's Impact on Indian Cricket
Shubman Gill's achievements in the Asia Cup and throughout the year 2023 have had a significant impact on Indian cricket. His consistent performances have boosted India's batting lineup and provided stability at the top of the order. Gill's ability to score runs under pressure and anchor the innings has been crucial in India's success in various tournaments. He has emerged as a role model for young cricketers and a valuable asset for the Indian team.


Shubman Gill's Future Prospects
With his exceptional performances and record-breaking achievements, Shubman Gill's future in international cricket looks incredibly promising. He has the potential to become one of the greatest batsmen of his generation. Gill's technique, temperament, and hunger for runs make him a force to be reckoned with in all formats of the game. As he continues to mature and gain more experience, he is expected to reach new heights and achieve even greater milestones in his career.


Conclusion
Shubman Gill's century in the Asia Cup Super Fours match against Bangladesh has not only helped India to reach near to the target but has also etched his name in the record books. His exceptional batting skills, consistency, and ability to perform under pressure have made him a valuable asset for the Indian team. With his future prospects looking bright, cricket fans eagerly await more extraordinary performances from this young star.