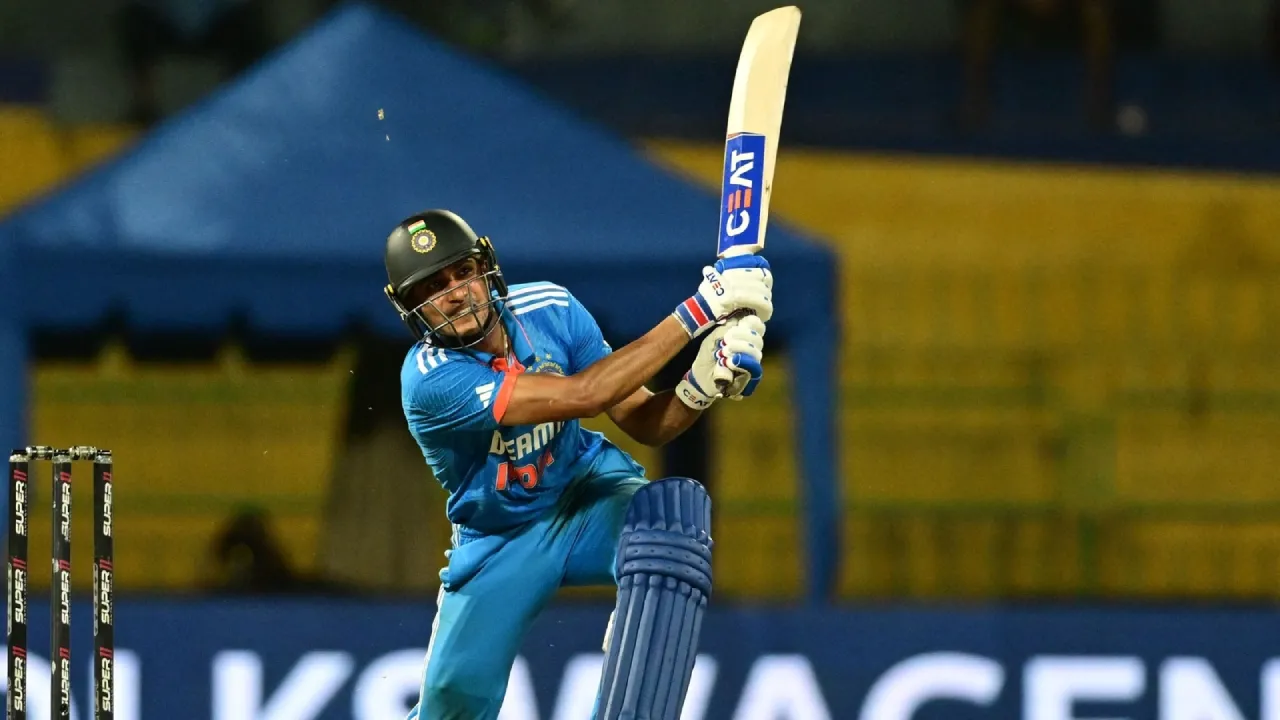 In a remarkable feat, Indian cricket team opener Shubman Gill has achieved the milestone of scoring 3,000 runs in international cricket. This achievement came during the final match of the Asia Cup 2023 against the Sri Lankan cricket team. Gill's consistent performances and dedication to the sport have made him a prominent figure in the cricketing world. Let's delve into the details of Gill's journey and his impressive record in international cricket.


Also Read Asia Cup 2023 India vs Sri Lanka Final Match Highlights


A Stellar Performance in the Final
The final match of the Asia Cup 2023 saw Sri Lanka winning the toss and opting to bat first. However, their innings quickly crumbled, and they were bundled out for a mere 50 runs in 15.2 overs. Shubman Gill, along with Ishan Kishan, took the crease to chase down the target. Gill's contribution of unbeaten 27 runs in this match proved to be crucial for India's victory.


Gill's Journey in International Cricket


ODI Career
Shubman Gill made his One Day International (ODI) debut against New Zealand on January 31, 2019. Since then, he has amassed an impressive total of 1,712 runs in 32 ODIs leading up to the Asia Cup final. Gill's consistent performances have been instrumental in India's success in the ODI format.


Also Read Shubman Gill's 5th ODI Century against Bangladesh


Test Career
In Test cricket, Gill has showcased his talent and resilience. He has played 18 Tests and scored 966 runs in 33 innings, with an average of 32.20 and a strike rate of 58.97. The young opener has proved to be a valuable asset to the Indian Test team, contributing with both half-centuries and centuries.


T20I Career
Shubman Gill's explosive batting skills have also been evident in the T20 International format. He has scored 304 runs in 32 matches, with an average of 30.40 and a strike rate of 146.85. Gill's ability to score quick runs has made him a key player in India's T20I squad.


Gill's Achievements and Contributions


Centuries and Half-Centuries
Throughout his career, Shubman Gill exhibited his extraordinary prowess in batting by achieving five centuries and one double century, along with nine half-centuries, in international matches. These remarkable accomplishments were attained while competing against Sri Lanka, New Zealand, and Australia across the ODI, T20I, and Test series. Moreover, Gill demonstrated his talent during the 16th season of the IPL 2023 T20 tournament by notching up three centuries. This further confirmed his capability to excel at the top order irrespective of the game format he participates in.

Also read Shubman Gill's Spectacular Centuries in 2023
Consistency and Impact
Gill's consistent performances have been crucial in India's victories across all formats. His ability to provide solid starts as an opener has given the team a strong foundation. Gill's impact on the game goes beyond his individual contributions, as his presence in the team instills confidence and sets the tone for success.


Technique and Style
One of the key aspects of Gill's batting is his impeccable technique. His solid footwork, excellent hand-eye coordination, and the ability to play both pace and spin have earned him accolades from cricket pundits. Gill's elegant stroke play and ability to find the gaps in the field make him a delight to watch.


Future Prospects
With his exceptional performances and consistent growth, Shubman Gill has a promising future ahead. At a young age, he has already achieved significant milestones, and his hunger for success is evident in his approach to the game. Gill's potential to become one of the greats of Indian cricket is undeniable, and fans eagerly anticipate his future performances.


Also Read Shubman Gill Sets New Record during Asia Cup 2023


Conclusion
Shubman Gill's accomplishment of scoring 3,000 runs in international cricket is a testament to his skill, dedication, and perseverance. His contributions to the Indian cricket team have been invaluable, and he continues to impress with his consistent performances. As Gill's journey unfolds, it will be exciting to witness the heights he can reach and the records he can break. Shubman Gill's name is etched in the annals of cricket history, and his presence will continue to inspire generations to come.