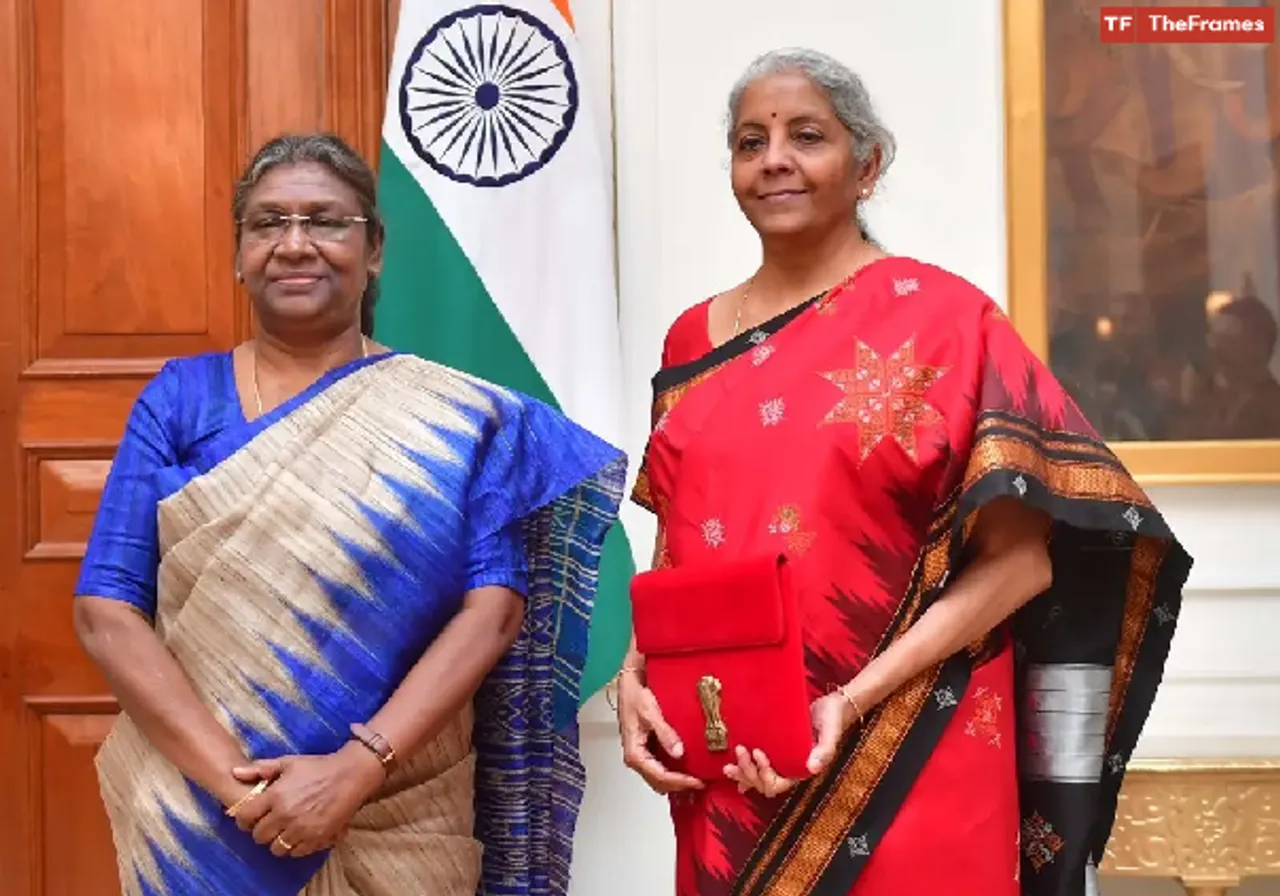 The new tax regime will make the smile of salaries and pensioners bigger. In addition, varied other changes have been done in the budget to make a balance. For your convenience and to help you clear your doubts, we have come up with the highlights.
What Is For Forces in the New Budget 2023
According to budget, CAPF will get lion's share from Home Ministry's Budget and the total allocation to the MHA this year is 1, 96,034.94 crore. It is done with the motive to improve the infrastructure along with international border and modernization of forces like Police Forces.
Not to mention the total allocation – the amount of Rs 1,27,756.74 crore that has been issued for the CAPFs – the amount that is higher than previous year of 1,19,070.36 crore.  In addition to this, BSF or the Border Security Force (Force that guards the borders with Pakistan and Bangladesh) has been given Rs 24,771.28 crore that is also an increase from to Rs 23,557.51 crore in 2022-23.
Other forces like ITBP will get Rs 8,096.89 crore that will be higher than the amount fixed in the current fiscal. Government also paid attention to Assam Rifles – allocated with the amount of Rs 7,052.46 crore.
Finance Minister also focused on the modernization of police forces in the country. For this, she has issued Rs 3,750 crore – the amount that is more than the current fiscal's Rs 2,432.06 crore.
What Is for Others?
According to the budget, subsidies on fertilizer reduced by 22 pc, food 31 pc. The Subsidies on fertilizer have been cut from Rs 225,220 crore to Rs 175,100 crore in 2023-24. • For Kisan Credit Card, Government has issued 20 Lakh Crore.
For Defense
A growth of 13% amid border tensions has been given to the defense budget. Rs 5.94 Trillion is announced for 2023-24 financial year for defense. In addition, the amount of INR 1.63 Trillion has been released for Defence capital outlays.  Rs 2.77 Trillion will be devoted to military salaries and benefits in the coming financial year. Rs 1.38 Trillion is for pensioners, retired soldiers and miscellaneous purposes.
Railway
Indian railway is one of the largest groups of government in terms of employees an fund too. The Uniion Budget has been declared with the announcement of Rs 2.40 Lakh Crore issued for Railway Department.
What Is for Telecom and Postal Services? 
Postal and telecom department draw the attention of FM. Government has issued Rs 1.23 Lakhs Cr for postal and telecom projects. According to the FM, Rs 97,579.05 crore has been announced for the Department of Telecom and Rs 25,814 crore for Postal projects. Rs 2,158 crore for Optical Fibre Cable based network for Defence Services and Rs 715.8 crore for telecom projects in the North Eastern states. The amount of rs 25,814 crore for Department of Posts has been announced. 100 Research labs will be established for 5G services.
What Is for Others?
The tribal Mission will get 15000 Crore; while the Government has double the list of EPFO Members. 50 New Airports an Helipads will be constructed.
Government is all set to make the judicial system stronger and advanced. For this, Rs 97000 Crore for E-Courts has been announced.
19700 Crores are issued for Hydrogen Mission along with focus on medical education. For this, 157 Medical Colleges and 140 Nursing colleges will be opened.
For transport Infrastructure, government has issued 75000 Crore; while Green Credit Act for Environmental Protection and Conservation will be effective.
Pan Card will be allowed as Identity Proof and free food for poor through ration card food scheme.
Modern farming and Startup encouraging plans  along with National Data Policy will be effective.
Coastal shipping will be promoted to make transport stronger along with new Centers for Artificial Intelligence.
 
FM also announced that we will end the Anemia in children till 2047 and will be encouraging for replacing old vehicles in all sectors. 

79000 Crores for PM AVAS YOJNA and ITR and KYC Procedure will be easier  - the key points to make budget better.  

Special Schools for tribal and Poor will be released from the jails. They are all set to launch PM Kausal Vikas Yojna 4.0. 

They will launch Skill India Digital Platforms  and something for  states like 5300 Crore for Draught in Karnataka. 

Digital libraries for children and youngsters will be opened.  

95% amount will be reverted to MSME for the duration of COVID-19. They will get Credit assurance too.  

One Place and One Production Scheme will be effective along with Unity Malls will be developed in State and National capitals, commercial capitals or at tourist places.  

10000 Crores for Goverdhan Scheme and promoting tourism on the basis of "Dekho Apna Desh.  

15000 Crore for Tribal Missions, 10000 Crore for Urban Development , 2200 Crore for Self gardening scheme, 75000 Crore for New Schemes are some other announcements.  
Monthly Income from Accounts will be increasing from 4.5 Lakh to 9 Lakhs. The government has come up with Mahila Samman Bachat Yojna for women to get interest of 7.5% on the savings of 2 Lakhs. 2 Lakh Crore Rupees Loan will be distributed along with saving Scheme for Senior Citizens is increased from 15 Lakh to 30 Lakh. Targeting the loss to 4.5% and the last loss was 5.9 along with import tax will be deducted on batteries used in electrical vehicles. 
The budget will be effective from the new financial year 2023-24.