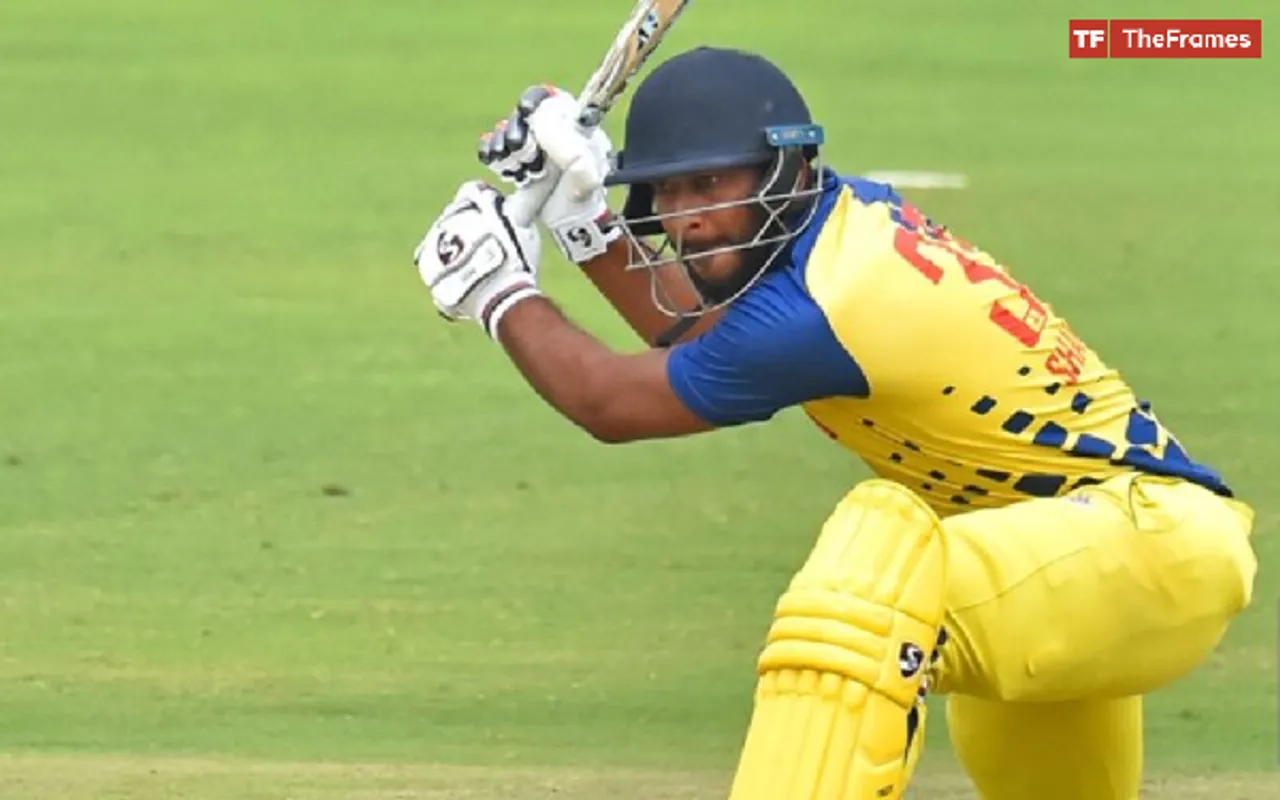 Shahrukh Khan is an Indian cricketer who bats right-handed and bowls with his right arm offbreak.

Shahrukh Khan was born in Chennai, Tamil Nadu on 27th May 1995. He represented Tamil Nadu in U-16, U-19 and U-22 levels. He started his List A career in 2014 during the Vijay Hazare Trophy and later made his first-class debut in the Ranji Trophy in 2018. As of now, he has participated in 25 List A matches, scoring 484 runs.

In 2014, he played in a domestic T20 match against Goa. To date, he has participated in 31 T20 matches and scored 293 runs in 23 innings. During his time playing in the U-19 Cooch Behar Trophy, he managed to score 624 runs and take 18 wickets.

In 2021, before the start of IPL Season, the Punjab Kings purchased him for 5.25Cr and he played his first IPL match in April 2021 against Rajasthan Royals. Chris Gayle presented him with his first IPL cap during the game.