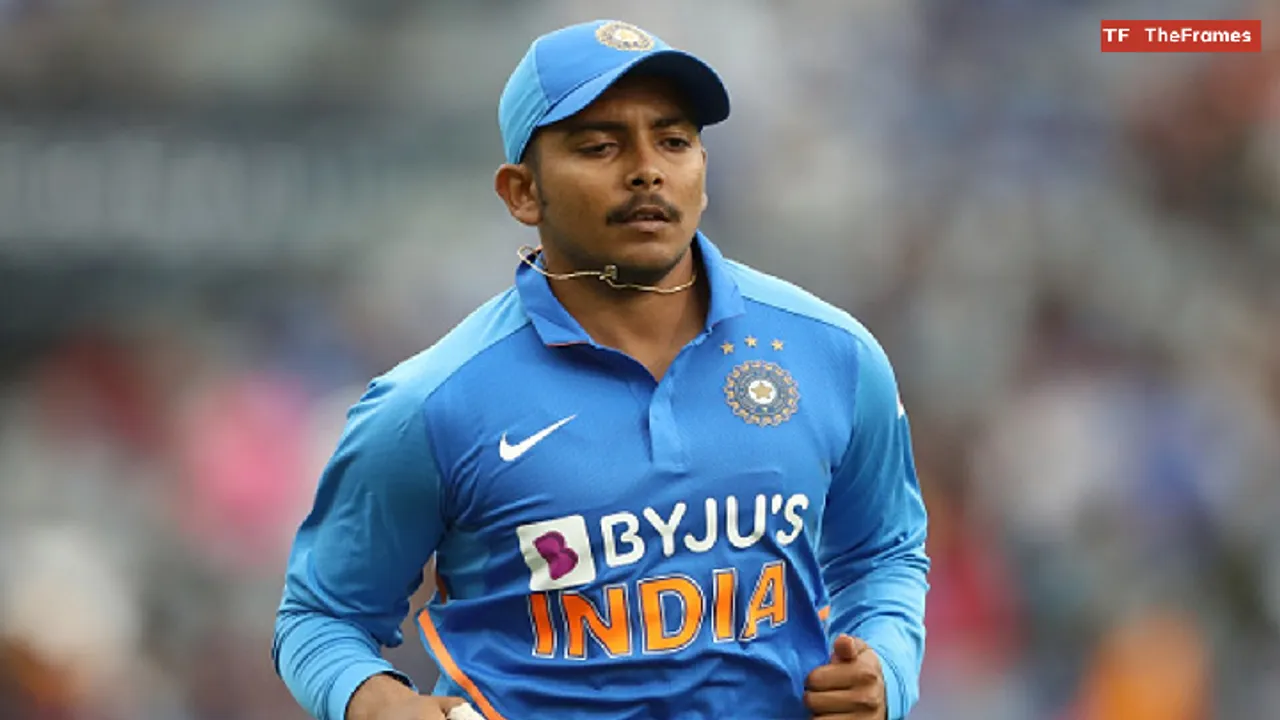 Prithvi Shaw is a cricketer who represents India in all formats. He specializes as an opening batter and uses his right hand for batting and right-arm for offbreak bowling.

Prithvi Pankaj Shaw was born in Thane, Maharashtra on November 9th, 1999. At the young age of 14, he made a name for himself by scoring an impressive 546 runs off 330 balls for his school team, Rizvi Springfield, during the Harris Shield tournament in Mumbai in 2013. This innings included 85 fours and five sixes and set a record for the highest score in school cricket at the time.

In November of 2016, Shaw played for India's Under-19 cricket team and helped them win the youth Asia Cup in Sri Lanka. A couple of months later, he made his debut in the Ranji Trophy for Mumbai during the semi-final game against Tamil Nadu. He played remarkably well and scored a century in the second innings, which helped Mumbai clinch a victory.

Prithvi Shaw played his first match for Mumbai in the Vijay Hazare Trophy in February 2017, marking his List A debut. Later that year, he went on to score back-to-back centuries in the Ranji Trophy.

Shaw made history in September 2017 when he scored a century on his Duleep Trophy debut, becoming the youngest player to achieve this feat. This record was previously held by Sachin Tendulkar. Later, he was appointed as the captain of India's Under-19 World Cup squad, which went on to win the tournament.

Shaw was purchased by Delhi Daredevils for INR 1.2 crore before the IPL Season 2018. At the tender age of 18, he made history by becoming the youngest player to open batting in the IPL. His debut was remarkable, with a score of 22 runs in just 10 balls.

In the IPL of April 2019, Shaw achieved the feat of hitting six boundaries in an over, making him the second player after Ajinkya Rahane to do so.

In October 2018, Shaw played his first Test match against West Indies and scored his first Test Century, becoming the youngest cricketer to do so. He later made his ODI debut against New Zealand in February 2020 and finally played his first T20I match against Sri Lanka in June 2021.