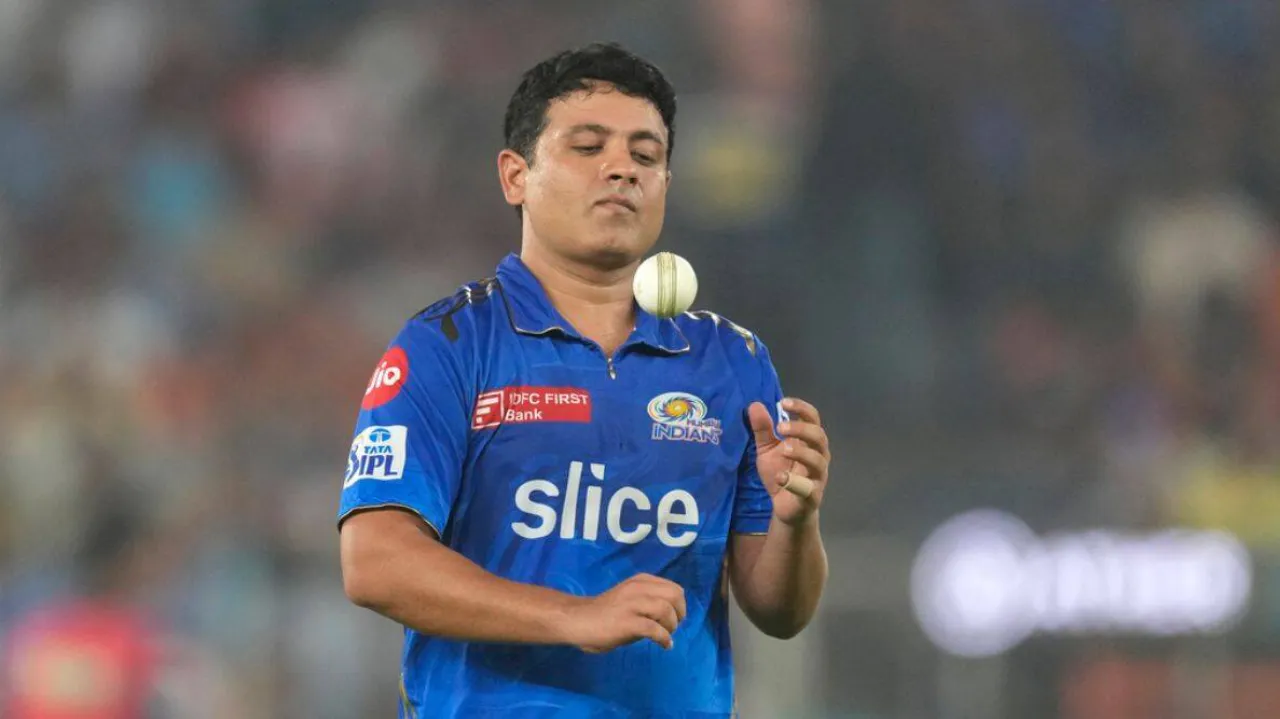 Personal Information

  Full Name

Piyush Chawla

  Date of Birth

December 24th, 1988

  Current Team(s)

Mumbai Indians (MI)

Indian Cricket Team

  Role

Bowling Allrounder

  Bowling Style

Legbreak

  Batting Style

Left Hand Bat

Piyush Chawla, born on December 24th, 1988, is a highly talented Indian cricketer who has made significant contributions to both the India National Cricket Team and the IPL team Mumbai Indians (MI). With his impressive skills as a bowling all-rounder, Chawla has become a valuable asset to the teams he has represented. This article delves into the life and career of Piyush Chawla, exploring his journey from a young prodigy to a seasoned cricketer. Let's take a closer look at the personal and professional achievements of this remarkable athlete.
Early Life and Background
Piyush Chawla hails from Uttar Pradesh, India, where he began honing his cricket skills at a young age. He played for Uttar Pradesh in the U-19 and U-23 categories, showcasing his talent and dedication to the sport. At the age of 17, Chawla made his debut in first-class cricket, leaving a lasting impression. He played a crucial role in helping Uttar Pradesh secure their first Ranji Trophy victory by taking 35 wickets and scoring 224 runs.
Making a Mark in International Cricket
Piyush Chawla's exceptional performances in domestic cricket caught the attention of the national selectors, leading to his debut in One Day International (ODI) cricket in 2007. In his debut match against Bangladesh, Chawla showcased his bowling prowess by taking three wickets. Later that year, when India toured Ireland and England, he proved his mettle by claiming a total of 14 wickets.
Chawla's ability to spin the ball and deceive batsmen with his legbreak delivery made him a formidable force on the field. His unique style of bowling, combined with his left-handed batting skills, added to his versatility as a cricketer.
IPL Career
Piyush Chawla has been an integral part of various IPL teams throughout his career. He represented Kings XI Punjab from 2008 to 2013, earning a reputation as a reliable spinner. In 2014, Kolkata Knight Riders acquired him for a substantial sum of 425 Lakh for the IPL season. Chawla played a crucial role in helping the team win the IPL title twice during his tenure.
In 2020, Chawla moved to the Chennai Super Kings and continued to impress with his consistent performances. The following year, he was acquired by the Mumbai Indians, further solidifying his position as a sought-after player in the IPL.
Playing Style and Skills
Piyush Chawla's playing style revolves around his exceptional legbreak bowling technique. His ability to spin the ball and deceive batsmen with variations has made him a valuable asset to his teams. Chawla's left-handed batting skills further contribute to his versatility, allowing him to make significant contributions with the bat when needed.
Achievements and Milestones
Throughout his career, Piyush Chawla has achieved several milestones and received recognition for his performances. Some of his notable achievements include:
Played a vital role in helping Uttar Pradesh win their first Ranji Trophy.
Made his debut in One Day International cricket and took three wickets against Bangladesh.
Claimed a total of 14 wickets during India's tour of Ireland and England in 2007.
Played a crucial role in Kolkata Knight Riders' IPL title victories in 2012 and 2014.
Career Stats
Chawla's bowling statistics across different formats of the game highlight his impact on the field. Let's take a look at his impressive bowling figures:


  Chawla's Bowling Stats
  Format
Mat
Inns
Balls
Runs
Wkts
Avg
Eco
SR
4w
5w
10w

  Test

3
6
492
270
7
38.57
3.29
70.2
1
0
0

  ODI

25
25
1312
1117
32
34.90
5.10
41.0
2
0
0

  T20I

7
7
138
151
4
37.75
6.56
34.5
0
0
0

  FC

136
234
26602
14582
445
32.76
3.28
59.7
22
23
3

  LIST A

160
156
8136
6694
247
27.10
4.93
32.9
8
3
0

  T20

277
276
5802
7214
298
24.20
7.46
19.4
3
0
0
Conclusion
Piyush Chawla's journey from a young prodigy to an accomplished cricketer is an inspiration to aspiring athletes. His exceptional skills as a legbreak bowler and left-handed batsman have made him a valuable asset to the teams he has represented. With numerous achievements to his name and a promising future ahead, Chawla continues to leave a lasting impact on the game of cricket.