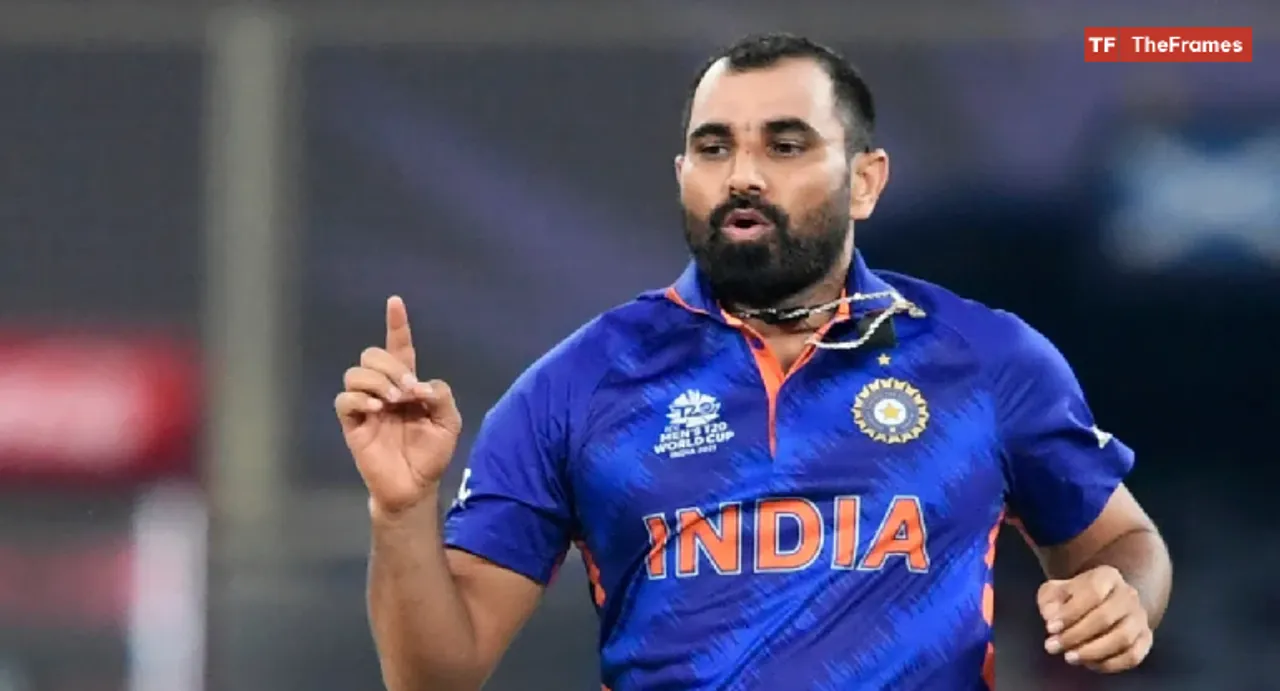 Mohammed Shami is a cricketer from India who represents the national team in all forms of the game as a right-arm fast bowler. He also plays for Bengal in domestic cricket and Gujarat Titans in the Indian Premier League. Additionally, he is a right-handed batsman and bowls with his right arm at a fast pace.

Mohammed Shami, a native of Amroha, Uttar Pradesh, was born on September 3, 1990. He is a right-arm fast bowler who employs both swing and reverse swing to move the ball in either direction off the seam. He has been regarded as an excellent bowler in limited-overs cricket and has been described as "unplayable" in all formats of the game at times.

In 2010, Shami marked his first-class debut against Assam and managed to take three wickets. Two years later, during the Duleep Trophy, he showcased his impressive skills by taking eight wickets. His performance was praised as being consistently exceptional, as he managed to generate good bounce and pace from just short of a good length.

Shami was purchased by Kolkata Knight Riders in 2011 for the IPL. He was later signed by Delhi Daredevils ahead of IPL Season 2014 and subsequently moved to Kings XI Punjab in 2019. Shami's impressive performance in the 2019 season saw him take 19 wickets, including a three-wicket haul against Mumbai Indians, and become the leading wicket-taker. He followed it up with 20 wickets in the next season. In the 2021 IPL Season, Shami claimed 19 wickets and finished as the leading wicket-taker for the third consecutive season. Shami was then bought by Gujarat Titans for 6.5 Cr ahead of IPL Season 2022, where he took 20 wickets and helped them secure their first IPL Title.

In 2013, Shami made his first appearance in Test cricket against West Indies. He managed to grab 15 wickets during the Border Gavaskar Trophy of 2014-15. Shami's ODI debut took place in January 2013, where he was selected to play against Pakistan in Delhi. Despite playing only 15 first-class and 15 List A games, he proved his worth by taking 1 wicket for 23 runs in a 10-run victory. He was the eighth bowler, and the first Indian, to bowl four or more maiden overs on his ODI debut. Shami's Test debut was even more impressive. Against the touring West Indies in November 2013, he swung the old ball appreciably and took 11 wickets at 16.54 in the two-match series. During the England tour that followed, Shami and Bhuvneshwar Kumar recorded the second-highest 10th wicket partnership for India in Tests by putting on 111 runs against England in Nottingham.