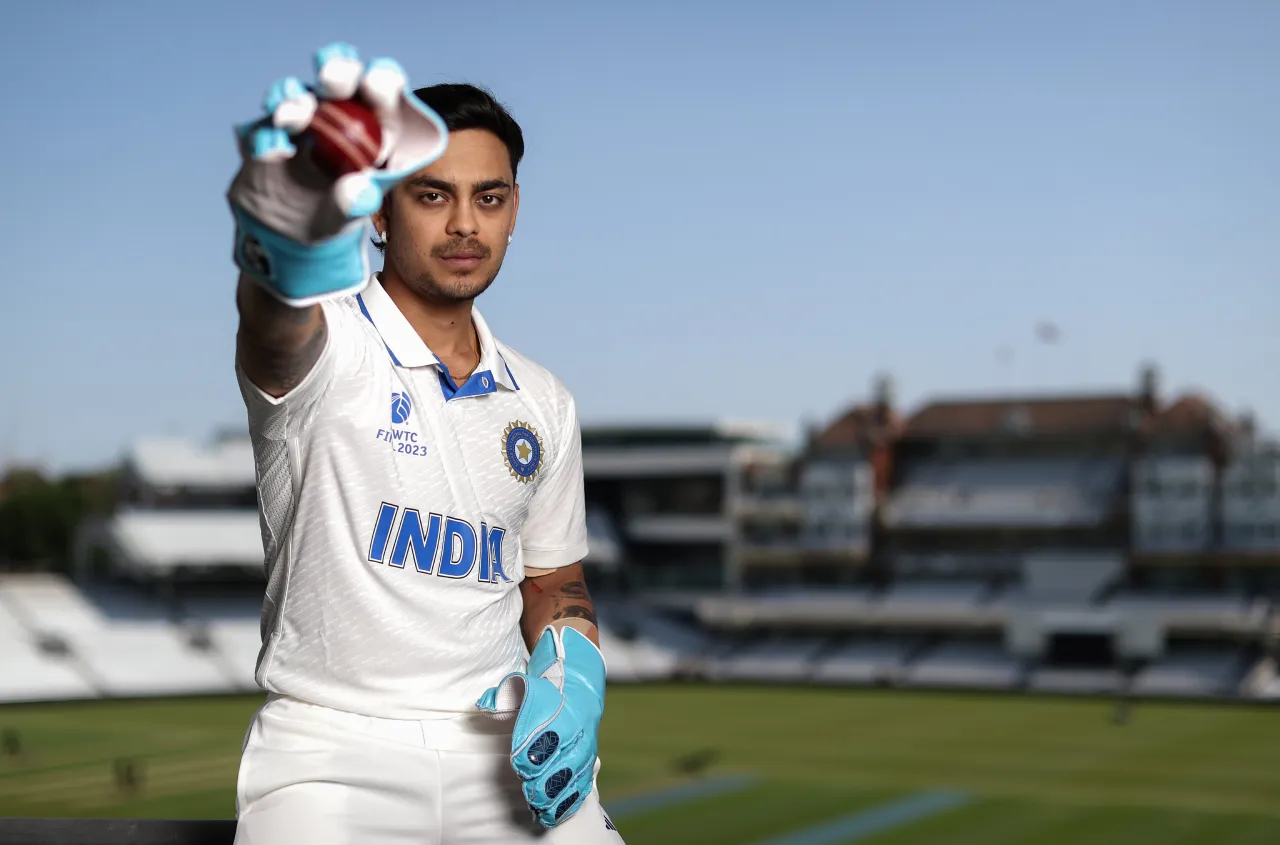 Personal Information

  Full Name

Ishan Kishan

  Date of Birth

July 18th, 1998

  Current Team(s)

Mumbai Indians

Indian Cricket Team

  Role

Wicketkeeper Batter

  Batting Style

Left Hand Bat

  Fielding Position

Wicketkeeper

  Debut

March 14th, 2021

  World Cup Debut

Oct 8th, 2023

  Jersey No.

32

Ishan Kishan, a young and talented cricketer hailing from Patna, Bihar, has made significant strides in his career as a wicketkeeper batter. Representing both the Indian National Cricket Team and the Mumbai Indians in the Indian Premier League (IPL), Kishan has showcased his skills and gained recognition for his remarkable performances. In this article, we will delve into the journey of Ishan Kishan, exploring his personal information, career highlights, and batting statistics.
Early Career and Domestic Performances
Born on July 18th, 1998, in Patna, Bihar, Ishan Kishan displayed great promise at an early age. He made his mark in the 2017-18 Ranji Trophy, where he emerged as the leading run-scorer for Jharkhand. In just six matches, Kishan amassed an impressive total of 484 runs. His exceptional performance continued in the 2018-19 Vijay Hazare Trophy, where he scored 405 runs in nine matches, further solidifying his position as a rising star in Indian cricket.
During the Syed Mushtaq Ali Trophy in 2019, Ishan Kishan achieved a remarkable feat by scoring a century without getting dismissed against Jammu & Kashmir. This innings showcased his ability to dominate the opposition and contribute significantly to his team's success.
IPL Journey and Mumbai Indians' Star
Ishan Kishan's IPL journey commenced in 2016 when he was acquired by the Gujarat Titans. However, it was with the Mumbai Indians that he truly made his mark. In the 2018 IPL auction, Kishan was picked up by the Mumbai Indians, a franchise known for nurturing young talent. His exceptional performances in the IPL caught the attention of cricket enthusiasts and experts alike.
During the 2020 IPL season, Ishan Kishan emerged as the top run-scorer for the Mumbai Indians. His explosive batting style, coupled with his ability to hit towering sixes, earned him recognition as one of the most exciting young talents in the tournament. As the 2022 IPL season approaches, Mumbai Indians have once again secured Kishan for a staggering 15.25 Cr, making him the second most expensive player of the season.
International Debut and Ongoing Success
Ishan Kishan's international career took off in March 2021 when he made his debut in T20 Internationals (T20I) against England. His impactful performance in his very first match earned him the player of the match award. Later that year, he made his debut in One Day Internationals (ODIs) during the Sri Lanka tour, further solidifying his position in the national squad.
In 2022, Ishan Kishan etched his name in the record books by scoring a breathtaking double century in the ODI format. His 210 runs came off just 135 balls, making him the fastest player to reach a double century in ODI cricket. This remarkable achievement showcased Kishan's ability to dominate the opposition and set new milestones.
In June 2023, he was selected to represent India in Test for the India tour of West Indies and had the opportunity to play the two match test series against West Indies.
Ishan Kishan's Batting Statistics
Ishan Kishan's batting prowess is evident from his impressive statistics across different formats of the game. Let's take a look at his performance in various formats:
  

Ishan's Batting Stats

  Format
Mat
Inns
NO
Runs
HS
Avg
BF
SR
100s
50s
4s
6s

  Test

2

3

2

78

52*

78.00

91

85.71

0

1

8

2

  ODI

23

20

2

837

210

46.50

821

101.94

1

7

86

29

  T20I

29

29

1

686

89

24.50

564

121.63

0

4

74

27

  FC

50

85

7

3063

273

39.26

4423

69.25

6

17

369

69

  LIST A

100

94

7

3386

210

38.91

3599

94.08

5

19

333

113

  T20

169

161

10

4325

113*

28.64

3306

130.82

3

24

428

187

Conclusion
Ishan Kishan's journey from a talented young cricketer to an established wicketkeeper batter is truly inspiring. His exceptional performances in domestic cricket and the IPL caught the attention of selectors, leading to his inclusion in the Indian National Cricket Team. With his explosive batting style and ability to score quick runs, Kishan has become a vital asset for both the Mumbai Indians and the Indian team. As he continues to showcase his talent on the international stage, cricket enthusiasts eagerly anticipate his future exploits. Keep an eye out for this dynamic wicketkeeper batter as he continues to make waves in the world of cricket.