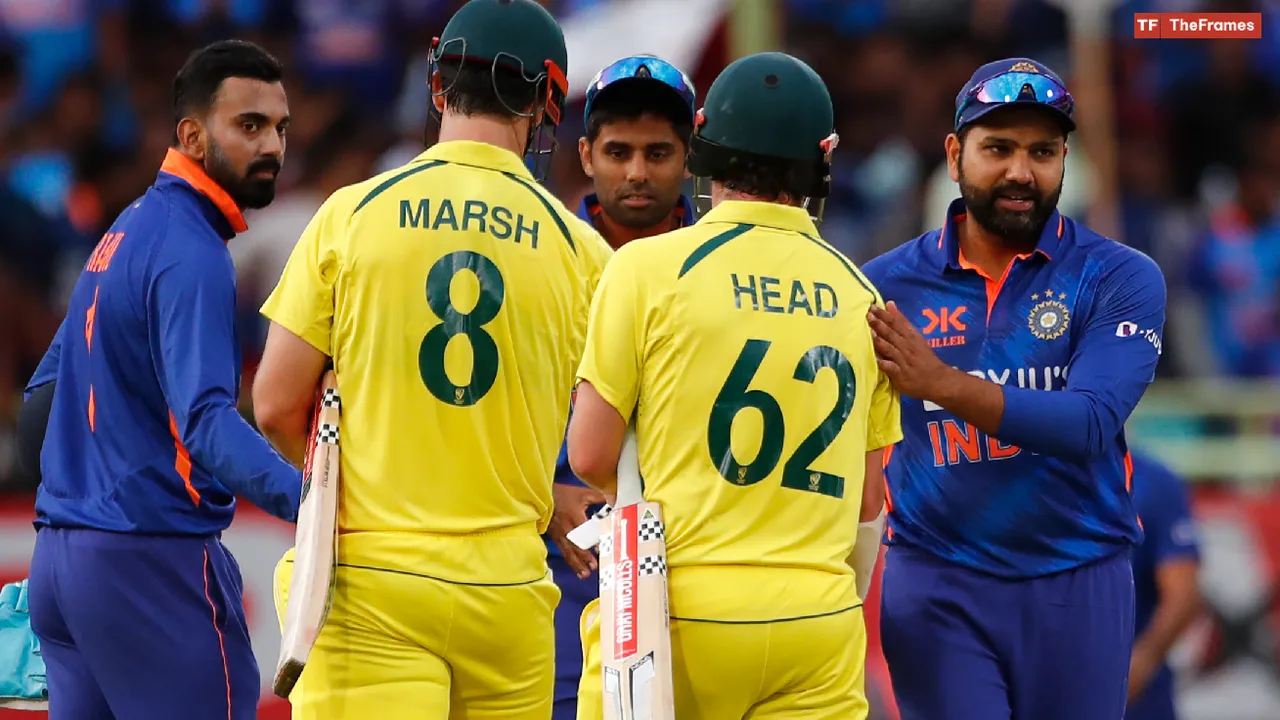 Australia emerged victorious in the One Day Series with a score of 2-1. Unfortunately, the Indian team was not able to secure a win in today's match against Australia and lost by a margin of 21 runs. Adam Zampa from the Australian team showcased an impressive performance by taking 4 wickets of Shubman Gill (37), KL Rahul (32), Hardik Pandya (40), and Ravindra Jadeja (18).
Australia won the toss and decided to bat first. Mitchell Marsh, the opener, scored 47 runs, while Alex Carey contributed 38 runs. Marnus Labuschagne (28), Markus Stoinis (25), Travis Head (33), and David Warner (23) also made valuable contributions to the score. The Australian team was all-out for 269 runs in 49 overs. Kangaroos' Travis Head and Mitchell Marsh made a strong start, with a partnership of 68 runs from 65 balls.
India's cricket team saw impressive performances from its players in the match as Hardik Pandya and Kuldeep Yadav took three wickets each, while Mohammed Siraj and Axar Patel took two wickets each.
India has reached a score of 111 runs in 20 overs while chasing the target. The current players on the crease are Virat Kohli and KL Rahul. The opening pair of Captain Rohit Sharma (30) and Shubman Gill (37) had a good partnership of 65 runs in 56 balls before returning to the pavilion. Subsequently, Virat Kohli and KL Rahul also played well together, adding 69 runs for 93 balls. Kohli scored his 65th half-century by making 54 runs in the match. However, despite the team's efforts, India lost to Australia by 21 runs, failing to win the series.